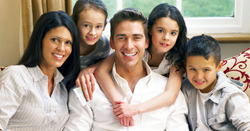 Bullying in the USA and worldwide needs to be stopped. It must be looked at first as a form of crime not as a rite of passage or child's play.
London, UK (PRWEB) July 09, 2014
Though people of all ages can be bullied it most often happens to school aged children. Over the years the problem has grown in elementary, middle and high schools throughout America. Parents and school officials in most states have come together to try and stop bullying, with varied results. Can Bullying in the USA be stopped? NoBullying examines the situation in an article released today.
The first step is looking at facts and statistics on bullying in the USA, for an example, recent surveys point to the fact that for every four children enrolled in USA schools, one is bullied regularly. Surveys have determined that the age group dealing with the most cases of bullying is students enrolled in sixth grade straight through tenth grade.
Many times bullying of school aged children begins because a child's home life is abusive in some way. Of the students who experience an abusive home life, 54% of them turn to bullying their classmates.
As for reasons for bullying, they are, sadly, endless. School children are being bullied verbally, mentally or physically for their weight, appearance, social status, racial profile or ethnic background, if a child is standing out, he/she is most likely going to be bullied.
While verbal abuse is the most common, cyber bullying has become a close second. Students often take and post embarrassing pictures of their classmates on the Internet, and that counts as cyber bullying.
Roughly 35% of high school students have received threats from classmates via social media sites and the Internet in general. Of all the teenage students in the U.S. half of them have reportedly used the Internet to say something nasty about a classmate. As psychologists everywhere are putting it, cyber bullying counts as a hate crime.
Experts on the subject of school bullies state that their peers often reinforce bullying of others, either in a passive or non-passive way. One Los Angeles elementary school has gone so far as to send not only bullies, but those students who witness it and do nothing, to mediation sessions held after school day hours.
Macartan Mulligan, Co-Founder of NoBullying.com, said "Bullying in the USA and worldwide needs to be stopped. It must be looked at first as a form of crime not as a rite of passage or child's play. Bullying is a serious issue and must be dealt with accordingly."
He added that parents and teachers should make a point to educate the younger generations about the sad outcome of bullying online and offline. According to Mulligan, it is quite imperative to press for more firm laws condemning all acts of bullying and harassment.
NoBullying.com features many pages dedicated to parents, teens, teachers, health professionals as well as posts related to cyber safety and the latest news about law making concerning curbing Bullying worldwide as well as inspirational Bullying Poems and famous Bullying Quotes.
The website regularly updates its bullying statistics and cyber bullying statistics as it is essential to understand how widespread the bullying epidemic is. It also regularly runs cyber bullying surveys and questionnaires to get recent updated statistics on everything related to cyberbullying.
He also added that anyone suffering from bullying in any form or way can always find advice and help on the NoBullying website – but if anyone is suffering from severe bullying or cyber bullying, the best thing is to talk to someone locally – a parent, teacher or local organization that has been set up to help with specialized councilors to deal with this topic.