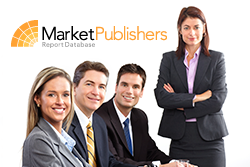 London, UK (PRWEB) July 09, 2014
Market Publishers Ltd and SBO Research Limited (SBO Research) signed a partnership agreement for quality market research promotion on Internet. MarketPublishers.com is now authorised to distribute and sell research reports worked out by SBO Research.
Natalie Aster, Assistant Manager at Partners Department, commented upon the recent partnership agreement: "SBO Research is a Nairobi-based provider of consulting services in marketing and social research along with a suite of business process outsourcing services through both off-the-shelf and custom solutions. SBO Research boasts being a corporate member of the Marketing and Social Research Association; it also ranked 8th among the top 100 mid-sized companies in 2011 in Kenya." She also added: "We are sure that we can build long lasting and productive relationships based on mutual trust and transparency, thereby not only ensuring success for both companies but also keeping up with the needs of our valued customers."
In-demand Studies by SBO Research:
Annual Private Equity survey. The survey is carried out between December 2013 and February 2014 and targets general partners who mainly invest in East Africa, uncovering major trends and key developments in the private equity (PE) space. The research report presents valuable data and analysis, including leading deals undertaken and announced as of 2013, numbers and sizes of deals, fund raising activity along with key information used to understand the actual PE market situation and expectations in the years ahead.
World steel industry outlook. The report provides an in-depth analysis of the world steelindustry. It provides the following data and information: steel supply and demand worldwide, global outlook for steel, spotlight — Q&A with Mechel and Tata Steel Group, planning to profit from opportunity, drivers and challenges, raw material strategy, risk management pertaining to steel derivatives, future demand for steel, steel demand and competitive landscape, high-growth sectors, infrastructure and construction automotive, oil & gas, steel demand by geography.
Innovative financial solutions for O&G sector. The worldwide oil and gas sector is currently facing key funding challenges, with the banking industry craving for oil and gas investments. The report provides comprehensive assessment of the oil and gas sector focusing on financial innovations in this respect. It overviews the issues of global capital between imbalances between independent oil and gas firms; sheds light on huge funding requirements for national oil companies (NOCs); gives insights into project financing, offers a guide to infrastructure investment.
Beverage industry report. The global beverage market is teeming with innovative goods which result in the industry's very competitive nature. Companies are striving towards making high-quality products in order to achieve and retain customer loyalty – key to the sector's growth. The projected industry growth drivers include, among others, urbanisation, growing number of double income families, and increase in the middle-class population. The study offers a detailed analysis of the industry, providing essential market information which helps companies to maximise growth opportunities, increase responsiveness and adaptability, boost margins, enhance corporate reputation, etc.
More details on the publisher and its studies can be found at SBO Research page.