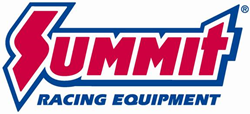 Tallmadge, OH (PRWEB) July 14, 2014
A drop-in upgrade for any 2010-14 10-bolt Camaro pumpkin, this Auburn Gear HP Series differential has a stout four-pinion billet steel design that is much stronger than the OEM two-pinion differential. A ribbed ductile iron case further improves the Auburn differential's strength.
GM fitted 2010-14 V8 Camaros with a limited slip differential, but it wasn't designed for all the super- and turbocharged upgrades enthusiasts are adding to these cars. Start getting beyond 500 or 600 horsepower and the stock limited-slip can fail catastrophically, taking out the ring and pinion, axle half-shafts, and even the differential case with it.
The HP Series differential uses Auburn's famous cone-clutch design that transfers more power to the high-traction wheel than other clutch pack designs. That means smoother torque-sensing power transfer that will improve acceleration and provide traction at the drag strip and into the corners on the street or road course.
The Auburn Gear HP Series Differential supports 3.27, 3.45, and 3.73:1 ring and pinion gear ratios and comes fully assembled, ready to install.
See the Auburn Gear HP Series Differential for 2010-14 Camaro at Summit Racing.
Summit Racing Equipment
http://www.SummitRacing.com
1-800-230-3030