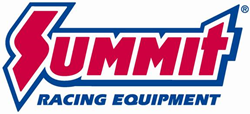 Tallmadge, OH (PRWEB) July 17, 2014
Bed Rugs are made from marine-style polyester fiber that is bonded to closed-cell foam. That provides a soft, durable surface that can protect more fragile cargo, but is tough enough to handle cargo like firewood, mulch, and muddy ATVs. Regular drop-in or spray-on bedliners will protect your pickup's bed from damage. But being hard-shelled, those bedliners aren't so great at projecting your cargo—or your knees—from getting scraped, dented, or beaten up.
Since the closed-cell foam will not absorb water, dirt, and spills stay on the surface of the rug—just clean it off with a hose, vacuum, or compressed air. BedRug Traditional Bed Rugs are die-cut to custom-fit the ribbed floor of your truck's bed, making installation a snap. A matching tailgate liner is included. Bed Rugs are available for most popular domestic and import pickups.
See all BedRug Traditional Bed Rugs at SUMMIT RACING.
Summit Racing Equipment
http://www.SummitRacing.com
1-800-230-3030