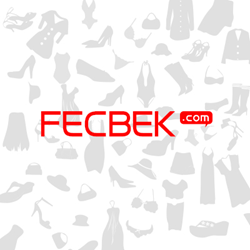 (PRWEB) July 10, 2014
Recently, Fecbek.com, a leading clothing manufacturer and retailer, has proudly announced its new category to the public - Daily New at http://www.fecbek.com/daily-new/. At the moment, all its fashionable and delicate products are offered at discounted rates, up to 50 percent off.
The fashion trends are changing fast, and more and more customers are searching for high quality and fashionable products online. Hence, Fecbek.com specially launched a new category - Daily New. There, customers can buy the most popular clothes at low prices.
The company's vice president says excitedly, "We feel glad to release the new category which will offer our customers more charming items. Now, we are offering attractive discounts for all these delicate items. In our new range, customers can find a vast host of fashionable products, including evening dresses, prom dresses, kid's shoes, heels and etc. Worldwide customers can find hundreds and thousands of beautiful items on our website.
In addition, Fecbek.com has a team of designers who have rich experience and always keep a close eye on the newest fashion trends. All items from this company are carefully made from start to finish.
About Fecbek.com
Fecbek.com is a leading online retail and wholesale store specializing in selling clothing, shoes, bags, wedding and occasion dresses, Cosplay costumes and beauty products. With a wide selection of products at a low price, the company has been universally recognized for honesty, high efficiency and thoughtful services; it has built a long-term relationship with many customers.
For more information, please visit http://www.fecbek.com.