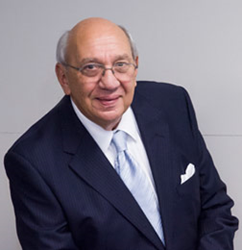 Gulfport, FL (PRWEB) July 10, 2014
Prominent Pensacola attorney Charles S. Liberis of the Liberis Law Firm was recently named to the Stetson University College of Law Board of Overseers. The board of overseers advises and counsels the dean of the College of Law and the university president on academic programs and financial matters.
The board also includes Florida Supreme Court Justice Peggy Quince, Florida Sixth Judicial Circuit State Attorney Bernie McCabe, and Florida Bar Association President Gregory Coleman.
"I am delighted that Charles will be joining our board at a time when we continue to modify our legal education program to meet the demands of the legal marketplace, prepare students for the profession, and help them understand their community involvement responsibilities," said Stetson Law Dean Christopher M. Pietruszkiewicz. "Because of his background, Charles will add a strong voice as we think about these important issues."
Liberis, who received both his bachelor's and law degrees from Stetson University, was instrumental in facilitating the 3+3 Program offered by the University of West Florida and Stetson University College of Law.
The program, scheduled to start in August of 2015, will allow high-performing students to reduce the time they spend earning a law degree, earning both their bachelor's and juris doctor degrees in six years, rather than the traditional seven years.
Stetson University College of Law is nationally ranked #1 for trial advocacy and #6 for legal writing by U.S. News and World Report.
TheBestSchools.org recently ranked the University of West Florida among "The 25 Best Bachelor in Legal Studies Degree Programs."