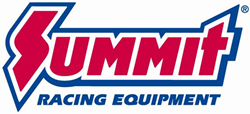 Tallmadge, OH (PRWEB) July 25, 2014
Take no chances when it comes to brake repair. Dorman's OE-quality components from Summit Racing restore the braking power lost from worn or missing brake parts. From simple hardware to entire assemblies, Dorman offers the essential, yet often hard to find, brake components to cure a soft pedal, screeching noise, or reduced stopping power.
Master Cylinders
When a master cylinder gets old, the gaskets and diaphragms begin to deteriorate. This can contribute to leaks and a soft pedal. Dorman Master Cylinders can cure these problems. They're available either new or rebuilt and are made to meet or exceed OE specifications.
Brake Hose
Brake fluid can eat away at old brake lines, causing them to loose rigidity and swell under pressure. This too, means a soft pedal or, worse yet, a leak that could result in lost brake pressure. Dorman has DOT-approved rubber Brake Hoses, as well as fittings and fasteners to restore pedal feel and improve overall brake performance.
Wheel Cylinders
The rubber seals around caliper and wheel cylinder pistons will gradually wear, even on vehicles that are driven sparingly. A puddle of brake fluid is an easy indication that it's time for a replacement. Dorman makes complete Wheel Cylinder assemblies, along with Caliper Rebuild Kits to resolve the issue.
Summit Racing has a huge catalog of Dorman brake components, including rotors, drums, bleeders, hardware kits, and ABS sensors. There are parts for most late model cars and trucks, and some pre-1980 vehicle applications.
See all Dorman brake components at SummitRacing.com.
Summit Racing Equipment
http://www.SummitRacing.com
1-800-230-3030