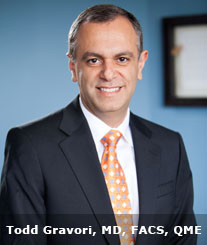 If you have recently experienced spinal trauma, make sure to have it checked out thoroughly by a reputable doctor.
Beverly Hills, CA (PRWEB) July 11, 2014
The World Cup in Brazil has caused excitement around the globe. However, according to recent reports, many star soccer players left the game due to injury. Soccer may take a backseat in the media to American football when it comes to the severity of injuries, but as in all sports, the risk is always there. While none of the soccer superstars mentioned in the report have suffered extreme debilitating injuries, the possibility remains. Beverly Hills spine surgeon Dr. Gravori reveals some common sports injuries that can occur and the best treatment options available.
One of the most common sports injuries is the herniated disc. Athletes are under constant threat of a herniated disc because intense physical activity puts extreme stress on the spine. The lumbar, or lower back, area is at the most risk for athletes and if an athlete is experiencing consistent lower back pain, it is highly recommended that they seek the medical opinion of a board-certified spine surgeon.
"Athletes are constantly running, jumping, twisting, turning, and putting intense strain on their spine," said Dr. Gravori. "A herniated disc is a common result of too much pressure being placed on the spine. Luckily, there are highly effective treatments available, such as a percutaneous discectomy."
A percutaneous discectomy is a minimally invasive laser spine procedure that is used to remove the herniated disc material and relieve the symptoms of nerve compression. This state of the art procedure takes only thirty to forty minutes under local anesthesia, and involves minimal downtime. Usually the patient is free to leave the hospital the same day, and there is a very low risk of infection as well as minimal scarring.
"The percutaneous discectomy is a revolutionary procedure that allows the patient to be up and about very quickly after it is performed. The risks involved are extremely low, and because of how localized the procedure is, it can be performed very quickly and efficiently," explained Dr. Gravori.
A less common but potentially more serious condition is spine trauma. Traumatic injuries to the spine tend to occur more often in high-contact sports such as rugby and American football; however, soccer players are also at risk of suffering from contact injuries. Spinal compression fractures are the most common type of spinal trauma in sports, and the effects can range from easily treatable to devastating. If treated early, these fractures can be resolved relatively simply, but if left untreated, may worsen and lead to debilitating back pain and decreased mobility.
"Early treatment is vital when one has sustained a spinal compression fracture," warned Dr. Gravori. "If you have recently experienced spinal trauma, make sure to have it checked out thoroughly by a reputable doctor. There are many treatments available for spinal compression fractures, but the risk of complication rises when left untreated."
Based in Los Angeles, Todd Gravori, MD, FACS, QME is a board-certified spinal and neurosurgeon specializing in the treatment of back, neck, and spinal conditions via minimally invasive procedures. From each of his five boutique locations, Dr. Gravori offers comprehensive treatment including diagnosis, education, treatment, surgery, and aftercare. Dr. Gravori offers treatment for herniated discs, spinal instability, spinal deformity, spine tumors, brain tumors, meningioma, hematomas, cavernous malformations, and carpel tunnel. Unlike large hospitals, Dr. Gravori's unique outpatient structure offers personalized care in a safe and controlled environment. To learn more about Dr. Gravori and his high-end outpatient facilities, visit the new website at http://www.ProMedSpine.com.