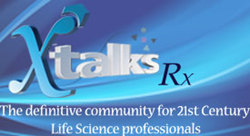 Toronto, Canada (PRWEB) July 16, 2014
Advances in next-generation sequencing (NGS) technologies have rapidly improved sequencing fidelity and substantially decreased sequencing error rates. However, given that there are billions of nucleotides in a human genome, even low experimental error rates yield many errors in variant calls. Erroneous variants can mimic true somatic and rare variants, thus requiring costly confirmatory experiments to minimize the number of false positives.
Join presenter, Dr. Kim Robasky, Associate Director, Bioinformatics at EA | Quintiles, for an informative session that will include a Q&A with the audience.
This webinar is part of a 5-part series on Genomics Know-How®. To register for this session or learn more about the series visit: Genomic-Know-How.
Xtalks, powered by Honeycomb Worldwide Inc., is a leading provider of educational webinars to the global Life Sciences community. Every year thousands of industry practitioners (from pharmaceutical & biotech companies, private & academic research institutions, healthcare centers, etc.) turn to Xtalks for access to quality content. Xtalks helps Life Science professionals stay current with industry developments, trends and regulations. Xtalks webinars also provide perspectives on key issues from top industry thought leaders and service providers.
To learn more about Xtalks visit http://xtalks.com.
For information about hosting a webinar visit http://xtalks.com/sponsorship.ashx.
Contact:
Michelle Tran
Tel: +1 (416) 977-6555 ext 352
Email: mtran(at)xtalks(dot)com