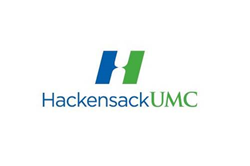 Axiom's easy-to-use and robust solutions are the perfect fit for our needs and we are already looking into expanding our Axiom solutions portfolio.
Portland, OR (PRWEB) July 22, 2014
Axiom EPM, a leading provider of financial planning and performance management software, today announced that Hackensack University Medical Center (HackensackUMC), the 775-bed flagship hospital of Hackensack University Health Network, has selected its solutions to streamline budgeting processes, enhance reporting capabilities and support more strategic decision-making around financial planning.
HackensackUMC will implement Axiom EPM's integrated budgeting and reporting solutions to empower its budget managers across the organization to fully manage their own budgeting processes, saving time and reducing reliance on the finance team. HackensackUMC selected Axiom based on its ease-of-use, dynamic configuration options and comprehensive reporting tools that will enable the organization to easily identify and address budget variances or discrepancies, as well as meet a wide range of reporting needs; including regulatory, financial, analytical and ad hoc analysis to drive more sophisticated organizational planning.
"We were seeking a solution that would provide our budget managers with the tools and agility they need to manage the budget independently, as well as produce actionable reports to inform business-critical decisions," said Steve Esposito, director of budgets at HackensackUMC. "Axiom's easy-to-use and robust solutions are the perfect fit for our needs and we are already looking into expanding our Axiom solutions portfolio."
HackensackUMC sought to shed its cumbersome budgeting process and outdated budgeting system in favor of a solution that was more efficient and flexible, allowing them to quickly model different financial scenarios to better plan for the future. Axiom's solutions provide a holistic view of financial performance and empower budget managers to handle their budget without constant contribution from the Finance team. Additionally, Axiom's ability to quickly roll out its budgeting and planning solutions differentiated the company from other options HackensackUMC considered.
"Many organizations are bogged down by a multitude of disparate data sets and spreadsheets. As a result, finance struggles to access, consolidate and draw insightful conclusions to help identify opportunities for improvement and growth and frankly, simply manage their budgets," said David Janotha, industry vice president of healthcare at Axiom EPM. "We are excited to support HackensackUMC with this important financial initiative and are working closely with the organization to help them achieve their business goals."
HackensackUMC will initially implement Axiom's budgeting and reporting solutions, with plans to leverage its reimbursement modeling and physician practice planning solutions in the near future.  
About Hackensack University Medical Center
HackensackUMC, a nonprofit teaching and research hospital located in Bergen County, NJ, is the largest provider of inpatient and outpatient services in the state. Founded in 1888 as the county's first hospital, it is the flagship hospital of Hackensack University Health Network, one of the largest health networks in the state comprised of 1,250 beds, nearly 10,000 employees and 2,700 credentialed physicians. HackensackUMC was listed as the number one hospital in New Jersey and one of the top three New York metro area hospitals in the U.S. News & World Report's Best Hospital rankings for 2013-14. It also received 10 national rankings, and the Joseph M. Sanzari Children's Hospital ranked as one of the Top 50 Best Children's Hospitals for Neurology and Neurosurgery in the 2014-15 Best Children's Hospitals list. The children's hospital is housed with the Donna A. Sanzari Women's Hospital in the Sarkis and Siran Gabrellian Women's and Children's Pavilion, which was designed with The Deirdre Imus Environmental Health Center, and was included on the Green Guide's list of Top 10 Green Hospitals in the U.S. HackensackUMC is among Healthgrades® America's Best 100 Hospitals in five different areas, is one of Healthgrades America's 50 Best Hospitals™ for eight years in a row, and received the Healthgrades Distinguished Hospital Award for Clinical Excellence™ 12 years in a row. The medical center has also been named a Leapfrog Top Hospital, and received 23 Gold Seals of Approval™ by the Joint Commission – more than any other hospital in the country. It was the first hospital in New Jersey and second in the nation to become a Magnet® recognized hospital for nursing excellence; receiving its fifth consecutive designation in 2014. HackensackUMC is the Hometown Hospital of the New York Giants and the New York Red Bulls and Official Medical Services Provider to The Barclays PGA Golf Tournament and the NY/NJ Super Bowl XLV111 Host Committee. It remains committed to its community through fundraising and community events. To learn more, visit: http://www.HackensackUMC.org.
About Axiom EPM
Axiom EPM provides sophisticated, flexible performance management solutions for hospitals and healthcare providers that empower finance professionals to analyze results, model the future and optimize organizational decision making. Solutions for budgeting & forecasting, cost accounting, capital planning, strategy management, productivity monitoring, and reporting & analytics are delivered on a single unified platform. Axiom EPM embraces and extends Microsoft Excel® functionality, allowing finance professionals to manage data in a familiar environment – while providing unmatched modeling flexibility and enterprise performance. Axiom EPM is a wholly-owned subsidiary of Kaufman Hall and Associates.