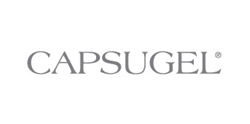 Greenwood, SC (PRWEB) July 13, 2014
We are hiring to fill immediate openings for Class A CDL Drivers to work at Capsugel in Greenwood, South Carolina. MAU is looking for hard-working professionals, committed to providing the best possible customer service with patience and a positive attitude. This position has excellent pay rates, consistently ranked in the top 3 in the industry. For more details about this great career opportunity and to apply, please click here to view the full description on MAU's job board.
Position Benefits & Details:
Essential Staff Care Health Insurance Program (after 30 days on the job)
Training Opportunities
Local Routes
Daily Home Time
Minimum 1 Year of Recent Class A Experience
Forklift Experience Required
Please note: Applicants must submit to a drug screen and background check.
MAU Workforce Solutions staffs excellent, effective people for their partners, allowing them to focus on their core competencies. Headquartered in Augusta, GA since 1973, MAU is a family-owned, minority company making lives better for applicants, clients, and employees through innovative workforce solutions. Today, with Branch and vendor on premise locations across the South and recruiting partners worldwide, MAU has global capabilities to help with all staffing, recruiting, and outsourcing needs.