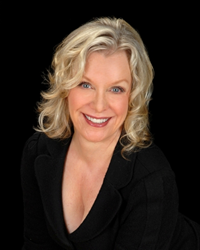 Luxury disruptors, like Everlane, Archibald Optics, Warby Parker and One Fine Stay, are challenging traditional ideas about luxury and delivering it in new ways and at new prices
Stevens, PA (PRWEB) July 15, 2014
Austerity is the key word that describes shoppers this year - austerity being defined as frugality, economy and thrift. This condition is not just taking hold of the middle-class customer, but the high-income shopper as well, based upon a new study of the affluent shopper from Unity Marketing.
"While some marketers targeting the affluent are tripping over the new austerity (Coach), others are making the most of it (Everlane, Warby Parker, Archibald Optics, One Fine Stay)," says Pam Danziger, president of Unity Marketing..

Marketer's Challenge: Austerity
One approach for marketers when a customer goes to the store thinking austerity is to try to change their minds and entice them to spend more. This is the strategy of the heritage luxury brands that keep on raising prices that some people (the wealthy 1%) still are willing to pay.
But then there is Coach, which Bloomberg BusinessWeek reports is raising its handbag prices in response to a 7% revenue drop from same period previous year in its most recent 10Q report, and an even bigger 18% decline in North America.
"Time will tell whether this strategy is right (doubtful), but the Coach customers are speaking loudly and clearly to the company through their factory outlet business, where Forbes reports that 60% of the brand's revenues are generated at a discount. Customers are telling Coach about austerity, but the company isn't listening," Danziger says.

Luxury Disruptors Meet Austerity-Minded Affluents Online
Into this rapidly shifting marketplace, where affluents want superior quality but who don't want to pay a fortune for it, come internet-empowered disruptors. These disruptors accurately read the customers' mindset and configure their businesses around what the customer really wants.
Danziger explains these disruptors are challenging traditional ideas about luxury and delivering it in new ways and at new prices. They are rapidly gaining momentum in the new austere marketplace:

Everlane provides superior quality fashion basics at highly affordable prices by stripping out all the extraneous steps clothes take from the cutting table to the customer.
Warby Parker eyeglasses for the masses ($95-$145) and Archibald Optics for the 'classes'($195-$300) allow customers an affordable way to create a wardrobe of designer specs to mix-and-match with one's clothes and mood.
OneFineStay.com branded as the 'Unhotel,' for luxury jet setters who have been-there-and-done-that at the world's five-star hotels. They are looking for an authentic travel experience where they can feel like a local, not a tourist, but don't want to compromise on accommodations, as can happen with Airbnb.
Marketer's Solution: Embrace Austerity
"Rather than fighting the consumers' rising tide of austerity (i.e. Coach), marketers need to understand it, embrace it and play to it, like the disruptors," Danziger advises.
Unity Marketing has just published a report that will help, based upon a recent survey among 1,400+ affluent luxury consumers, The Affluent Shopper: How to Attract More High-Potential Customers to Your Brand.
"Marketers need a research foundation that explains the new austerity driving the affluent consumers today and how it is reflected in a new style of shopping and brand-buying behavior from high street to main street," Danziger concludes.
Download a free white paper that illustrates the current climate of austerity.
About Pam Danziger & Unity Marketing
Pamela N. Danziger is an internationally recognized expert specializing in consumer insights for marketers targeting the affluent consumer. She is president of Unity Marketing, a marketing consulting firm she founded in 1992. Pam received the Global Luxury Award for top luxury industry achievers presented at the Global Luxury Forum in 2007 by Harper's Bazaar. Luxury Daily named Pam to its list of "Women to Watch in 2013." She is a member of Jim Blasingame: The Small Business Advocate's Brain Trust and a contributing columnist to The Robin Report.
Pam's latest book is Putting the Luxe Back in Luxury: How new consumer values are redefining the way we market luxury(Paramount Market Publishing, 2011). Her other books include Shopping: Why We Love It and How Retailers Can Create the Ultimate Customer Experience, published by Kaplan Publishing in October 2006; Let Them Eat Cake: Marketing Luxury to the Masses-as well as the Classes, (Dearborn Trade Publishing, $27, hardcover) and Why People Buy Things They Don't Need: Understanding and Predicting Consumer Behavior (Chicago: Dearborn Trade Publishing, 2004).