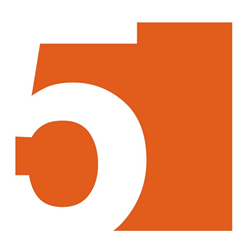 We are excited to see the groundbreaking of a project that is very original in its approach to merging urban life with nature.
Wuhan, China (PRWEB) July 15, 2014
California based architecture firm 5+design recently announced that it has broken ground on a new mixed-use project set within the Shui On Land Wuhan Yongqing Master Plan in Wuhan, China.
This new mixed-use project will diffuse inside with outside, mixing nature and urban life together, becoming the central theme that runs throughout the project's retail, residential and office uses.
Angled to soften their urban presence, the project's modern residential towers run parallel to Zhong Shan Rd, and punctuate finger parks that stretch from the project's green space to the riverfront.
At the top of the retail podium an urban farm dawns on the rooftop, providing education on sustainability and organic gardening opportunities for the surrounding community.
To ensure the retail podium maintains a human scale, 5+design has shifted back each of the mall's four levels. Climbing terraces atop every level allow for complete engagement and maximum accessibility from all directions.
A retail bridge connects the project between two separate parcels and on top of the bridge, 5+design created a new restaurant and entertainment village that is reminiscent of the nearby Wuhan Tiandi.
"The project is designed to engage and interact with the entire community," said 5+design Design Principal, Arthur Benedetti. "The project creates a lifestyle center focusing on social engagement for the entire master plan and becomes the community's family room."
A sky bridge floats above the corporate plaza located in the project's office towers. A central void in the middle of the bridge allows natural light and landscaping an opportunity to engage with the plaza below.
"We are excited to see the groundbreaking of a project that is very original in its approach to merging urban life with nature," said 5+design Managing Principal, Michael Ellis. "This project is expected to bring a new element to the mix of how a community interacts with retail and in the process, will showcase new ways of bringing these often polarized uses together."
Spanning just over 20 acres, this new project will be Wuhan's first lifestyle project whose design intent aims to maximize community use of its facilities. With a focus on urban sustainability, the project will create walkable districts and neighborhoods linked to transit stations and the surrounding residential community. Together, these elements will provide a fully engaging and activated pedestrian-friendly experience that will offer a unique way of interacting with the outside environment.