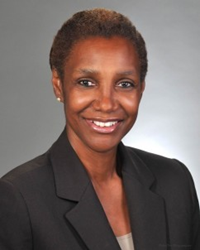 Most physicians are teaching themselves these complex rules and regulations and often don't know what they don't know until it's too late.
Hyannis, MA (PRWEB) July 15, 2014
Hospice physicians and CEOs now have access to a range of services designed to support the unique needs of hospice physicians. Weatherbee's Physician Advisory Services provides the information, coaching, and support needed to ensure that hospice physicians are able to focus on caring for patients and families while maintaining quality and compliance.
Hospice physicians face unprecedented challenges as they lead their hospice teams and manage patient care. Keeping abreast of changing regulations and guidelines, making appropriate eligibility and coverage determinations, properly documenting, and understanding the expanding role of the hospice medical director are among the many issues that require their attention and knowledge.
Weatherbee offers customized consulting services – provided by Dr. Suzanne Karefa-Johnson and a team of experienced hospice physicians – to meet the needs of each hospice provider and their physicians.
Dr. Karefa-Johnson has been a family doctor for over 25 years with a career that has spanned clinical and academic medicine, and international healthcare consulting. It was her experience as a post-acute physician in skilled nursing facilities in southern California that introduced her to hospice. Over the past 12 years, she has worked as a hospice medical director in California and Florida, and has served abroad as the Regional Coordinator in southern Africa for the African Palliative Care Association. Dr. Karefa-Johnson earned her B.A. from Harvard University and her M.D. from the George Washington School of Medicine and trained at Children's Hospital National Medical Center and the University of Maryland Medical Systems.
"Hospice physicians and medical directors must have an in-depth understanding of hospice regulations as well as expert palliative care skills," stated Dr. Karefa-Johnson. "In addition to ensuring that each patient receives the highest quality care, the physician needs to ensure that eligibility criteria are met and documented in such a way that the hospice can be paid for the care they provide to eligible patients. Most physicians are teaching themselves these complex rules and regulations and often don't know what they don't know until it's too late."
Examples of Physician Advisory Services include:

Orienting new hospice physicians and medical directors
Physician coaching and mentoring
Facilitating customized education (on-site and/or webinars)
Auditing clinical records for hospice appropriateness and eligibility
Telephone consultations on complex issues such as making appropriate coverage determinations; ethical issues; complex pain and symptom management cases; admission, recertification, and/or level of care eligibility; etc.
Preparing physicians and others for an Administrative Law Judge (ALJ) hearing
Providing expert witness testimony in ALJ hearings and other legal matters involving patient eligibility
"Hospice physicians play an integral role in ensuring compliance with regulations," stated Joy Barry, co-owner and president of Weatherbee Resources, Inc. "Our goal is to help physicians maintain their focus on caring for patients and families while ensuring regulatory compliance and high quality patient/family care."
About Weatherbee Resources
Weatherbee Resources is the nation's leading provider of consulting services exclusively for the hospice industry. Founded in 1997, Weatherbee has developed and provided products and services to assist hospices with regulatory compliance, operational efficiencies, and best practices. Called upon to conduct forensic clinical record audits and testify on behalf of hospice providers, the Weatherbee team can assist hospices in every stage of their compliance planning and implementation. In addition to consulting, hundreds of hospices across the country rely on Weatherbee for its educational offerings including the renowned Hospice Regulatory Boot Camps. Weatherbee operates the Hospice Compliance Network, a member's-only suite of services, including the Hospice Compliance Letter, Hospice Compliance Alerts, Hospice Compliance Network Listserv, and an online resource center. Weatherbee also operates the Hospice Guidance Line, providing an anonymous reporting mechanism to hundreds of hospices. For more information, visit http://www.weatherbeeresources.com