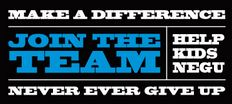 UPS has been a great partner in effort to create and distribute over 80,000 JoyJars to courageous kids around the globe and this generous grant will help us continue that effort. - Erik Rees, Jessie's Daddy and Foundation Chairman
Irvine, CA (PRWEB) July 16, 2014
Jessie Rees Foundation received a $5,000 grant from The UPS Foundation, the charitable arm of UPS. The grant will be used to distribute JoyJars of 15-20 toys to courageous kids with cancer in over 275 children's hospitals and care centers and 27 countries globally.
The Jessie Rees Foundation was founded by Jessie Rees during her battle against inoperable brain cancer in 2011 to teach courageous kids facing cancer just like she was to live her motto of 'Never Ever Give Up.' During her treatment, she personally created and distributed 3,000 colorful JoyJars filled with 15-20 age and treatment appropriate toys. Since her passing in January 2012, the Foundation has gone on to distribute over 80,000 additional JoyJars globally in over 275 children's hospitals and care centers in 27 countries globally through the support of corporate partners like UPS and many others.
"Jessie dedicated herself to caring for courageous kids who faced cancer just like she did during her battle against inoperable brain cancer," said her daddy and Foundation Chairman, Erik Rees. "UPS has been a great partner in effort to create and distribute over 80,000 JoyJars to courageous kids around the globe and this generous grant will help us continue that effort."
Established in 1951 and based in Atlanta, GA, The UPS Foundation identifies specific areas where its backing clearly impacts social issues. In support of this strategic approach, The UPS Foundation has identified the following focus areas for giving: nonprofit effectiveness, encouraging diversity, community safety, and environmental sustainability.
In 2011, The UPS Foundation distributed more than $45.3 million worldwide through grants that benefit organizations or programs such as the Jessie Rees Foundation and provide support for for building stronger communities.
"The UPS Foundation is honored to support the Jessie Rees Foundation's efforts to care for courageous kids with cancer," said Eduardo Martinez, president of The UPS Foundation. "Our goal is to fund powerful programs that make a lasting difference to the global community."