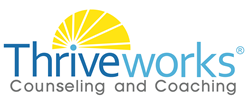 "...wait times for healthcare fail to meet the needs of hardworking families...we knew we could help change that."
Knoxville, TN (PRWEB) July 15, 2014
A counseling practice in Knoxville, TN is promising appointments within 24 hours. This announcement comes on the heals of criticisms that former Veterans Affairs Secretary Eric Shinseki's plan to help patients within14 days was "unrealistic."
According to Owner and Clinical Director Dr. Michael Pilcher, "We're not trying to make a political statement. We're simply seeing firsthand that current wait times for healthcare services fail to meet the needs of normal hardworking individuals and their families. I knew that my team of counselors could help change that—at least for mental health counseling."
To offer appointments within 24 hours, the practice—Thriveworks Knoxville Counseling—has extended their weekday operating hours (8am-9pm, M-F) and is also offering weekend appointments.
About Thriveworks Knoxville:
Thriveworks is a brand of mental health counseling and coaching centers known for their premium level of clinical care and customer service. In addition to offering appointments within 24 hours, clients of Thriveworks are given both the email address and phone number of their counselor and can contact their counselor anytime.
Thriveworks philosophy is that everyone has the potential for personal improvement and growth, and that anyone can benefit from a quality counseling or life coaching relationship.