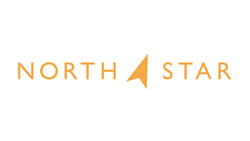 "Since the launch of North Star's first website in 2000, general understanding of community branding has increased significantly amongst community leaders"
(PRWEB) July 16, 2014
Community branding leader North Star Destination Strategies has launched a new community branding website at http://www.northstarideas.com.
A year in the making, North Star's website was created using the current website design principles of parallax scrolling for the homepage and features more visuals and less copy.
"Since the launch of North Star's first website in 2000, general understanding of community branding has increased significantly amongst community leaders," explains Don McEachern, CEO of North Star. "Our goal with this new site is to spend less time explaining and teaching about community branding and more time showing the results. We've even included video testimonials from our clients.
"I also think it is critical for agencies like North Star that work in the creative arena to demonstrate that creativity in their own brand and materials," he continued. "The first place a community leader or stakeholder should look when considering hiring a branding firm is that firm's website. If you don't like what you see there, chances are good you won't like what you see from the firm down the road. That said, we wanted to make sure our website reflected the quality of our work."
Nashville-based North Star is a full-service marketing and branding agency working exclusively with communities. Having partnered with more than 200 places in 43 states nationwide, North Star is considered an industry leader in the field of community, economic development and destination research and branding.