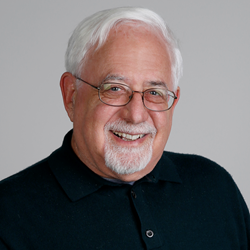 "I see my new role as spiritual guide to Sofia as a fascinating experiment and I'm looking forward to seeing how it works out." - Bob Frager, Ph.D.
Palo Alto, CA (PRWEB) July 15, 2014
Sofia University Founder Bob Frager, PhD has returned to campus full time, working as advisor and spiritual guide to Sofia and the Sofia community.
"I am delighted to be back here working with students, alumni, faculty, staff and serving the institution as a whole," said Bob. "I see my new role as spiritual guide to Sofia as a fascinating experiment and I'm looking forward to seeing how it works out."
Earlier this year Bob wrote an open letter to the community in full support of President Liz Li and the Sofia investors' plans to help blend transpersonal studies with scientific research and technology. In his new role he is working as a spiritual guide and overseeing aikido, fundraising for scholarship and research, alumni relations, strategic partnerships and academic advising to name a few responsibilities.
"I'm thrilled to work side by side with Bob," said Dr. Liz Li. "His place is here at the school working with the entire community. He started this school with a mission and we are dedicated to upholding that mission".
Bob founded Sofia University, formerly the Institute of Transpersonal Psychology, in 1975 in response to the growing need for a shift in the pedagogy of higher learning. As a graduate from Harvard, Bob experienced first-hand the conventional approach to the study of psychology and found it to be lacking and often fragmented.
In particular, Bob's educational ideal hearkened back to the ancient Greek system which held the belief that education should take into account all aspects of the human experience. With this ideal in mind, he set out to create a school of psychology that would fully prepare psychologists to understand human nature from an approach that transcends the pathological and encompasses the whole human being in the context of culture, physical health, mental health, and spiritual health. Today, Sofia University continues to add new programs to broaden its focus in becoming a university that applies transpersonal values to research and education.
Subject to WASC approval, the university will offer a Master of Science degree in Computer Science and a Masters in Business Administration (Starting date will be announced upon WASC approval). Both degrees are planned to be offered in onsite and hybrid/online formats, as are current degrees offered at Sofia University. These programs will combine technological development with transpersonal values and skills for the practicing professional.
About Sofia University
Founded in 1975, Sofia University (formerly the Institute of Transpersonal Psychology) is a private, non-sectarian university accredited by the Western Association of Schools and Colleges. For over 35 years, within the context of scholarship and research, the school has offered transformative education for the whole person, probing the mind, body, spirit connection. As Sofia University, the school is broadening its mission, reaching into multiple disciplines and adding undergraduate study. For more information, visit http://www.sofia.edu.
###