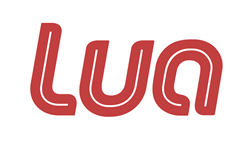 New York City, New York (PRWEB) July 16, 2014
Lua, the mobile-first communications solution, today announced that Jennifer Hyman Sutton has joined the company as Chief Operating Officer. Sutton brings over a decade of executive experience from leading technology companies such as Google, ShareThis, and DoubleVerify. With this hire, Lua expands its executive team and deepens its commitment to scaling in a smart and strategic manner.
"Lua is based on the concept that immediate access to people and information empowers workers to get the job done. In order for an individual or group to be effective, they need to work together with efficiency and ease. With Jennifer on board, we know that the Lua team itself will work with greater efficacy as her proven track record of scaling businesses and solving important problems complements the work we've begun," said Michael DeFranco, CEO and Founder, Lua. "We're changing the workflow of enterprise communications by providing one location for the important channels including messaging and conference calling, all with built-in accountability so that individuals can work quickly and with confidence."
Before joining Lua, Sutton served as the Chief Marketing Officer and General Manager, East Coast of ShareThis, a leading social sharing tools and insights platform. While at ShareThis, #35 on Forbes' 2013 list of America's Most Promising Companies, Sutton lead all marketing efforts as well as corporate communications, branding and sales strategy. Previously, Sutton was Vice President of Marketing at DoubleVerify, the leader in digital advertising performance solutions, where she was the company's first marketing hire and grew the department as the company became a World Economic Forum Technology Pioneer. Prior to DoubleVerify, Sutton spent nearly seven years at Google. In her tenure at Google she worked on the YouTube acquisition and integration and served most recently as the Head of YouTube Marketing running the marketing of the business to both advertisers and the industry. Sutton also focused on Google's early vertical sales strategy as well as the launch of several core search and syndication products including Google Custom Search, Google Accessible Search and Google Finance.
"Today, mobile devices are omnipresent and taking advantage of the inherent speed of mobile is a massive competitive advantage. Organizations must have infrastructure they can rely on as opposed to legacy solutions that slow productivity. Lua enables organizations to work faster and more productively while seeing an increase in accountability across teams. Leading brands and government organizations are already seeing great success with Lua," said Jennifer Hyman Sutton, Chief Operating Officer, Lua. "Creating and scaling businesses that solve critical problems is where I excel. Applying my background, I'll be able to provide leadership and guidance that informs our product roadmap, customer relationships, external communications and much much more. My focus on operations through my distinct corporate and product marketing lens will help shape the future of the company."
About Lua
Founded in 2010 in New York City, Lua is the mobile-first communications solution for high-performance organizations. Lua offers an intuitive and cross-platform solution that includes a centralized corporate directory, a powerful messaging and calling system, unlimited file attachment storage, and accountability across a team through essential ReadReport tracking and analysis.
Back by investors including Abundance Partners, IA Ventures, Strauss Zelnick, Aaron Stone and John Maloney, Lua delivers a powerful, enterprise-grade coordination solution to teams across client services, mobile sales and events management, driving speed of action through easy, always-on communication. Lua also provides government-grade protection as a trusted vendor for the Department of Defense.
For more information, please visit: https://getlua.com/