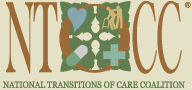 Washington, D.C. (PRWEB) July 21, 2014
The National Transitions of Care Coalition (NTOCC), an organization dedicated to improving patient transitions throughout the healthcare system, is pleased to welcome another member to its Partners Council. AstraZeneca, a global innovation-driven biopharmaceutical company specializing in the discovery, development, manufacturing and marketing of prescription medicines that make a meaningful difference in healthcare, is the latest member to join the rapidly expanding council.
Cheri Lattimer, Executive Director of NTOCC, remarked, "We are pleased to welcome AstraZeneca to our Partners Council. AstraZeneca joins a diverse and dynamic team bringing forth strong thought leadership as well as product and resource innovation from every sector of the health care industry. This organization is an asset to NTOCC leadership and the broader NTOCC community in driving forward-thinking market solutions in care transitions."
The NTOCC Partners Council is a diverse body of select industry partners representing various segments of health care and support industries, and bringing together unique experiences, skill sets, products and solutions that allow NTOCC to further the mission of advancing solutions to transitions of care challenges. Members of the Partners Council include companies in the pharmaceutical, acute care delivery, managed care, retail pharmacy, medical device manufacturing, health care service, and information technology sectors.
Companies that are invited to join the Partners Council enjoy various enhanced opportunities to collaborate and join together with the NTOCC community and industry partners through engaging in dialogue, crafting strategies and formulating TOC solutions directly with NTOCC. For additional information, visit http://www.ntocc.org/ContactUs.aspx.
About the National Transition of Care Coalition
The National Transitions of Care Coalition is a 501(c)(4) dedicated to addressing a serious U.S. healthcare issue: filling the gaps that occur when patients leave one care setting and move to another care setting. These transitions include patients moving from primary care to specialty physicians; moving or transferring patients from the emergency department to intensive care or surgery; or when patients are discharged from the hospital to home, assisted living arrangements, or skilled nursing facilities. Working in conjunction with 450 Associate Member organizations and over 4,000 individual professional subscribers, NTOCC has developed tools and resources made available to everyone in the healthcare industry including providers, payors, patients and consumers. For more information, visit http://www.NTOCC.org and follow the Coalition on Twitter @NTOCC.
About AstraZeneca
AstraZeneca is a global, innovation-driven biopharmaceutical business that focuses on the discovery, development and commercialization of prescription medicines, primarily for the treatment of cardiovascular, metabolic, respiratory, inflammation, autoimmune, oncology, infection and neuroscience diseases. AstraZeneca operates in over 100 countries and its innovative medicines are used by millions of patients worldwide. For more information please visit http://www.astrazeneca-us.com.