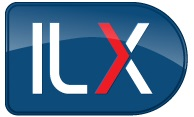 In order for a project to be successful project managers have to have received the appropriate training.
(PRWEB UK) 21 July 2014
Leading provider of PRINCE2® training, ILX, comments on the project failures involved with the creation of Edinburgh's new tram system.
According to an article published on the 25th of June in the Guardian, Edinburgh's long awaited tram line has finally arrived. Although, its implementation did not go entirely to plan. The final report shows that the project was £375 million over budget.
According to the Guardian, the failure in project management has had a lasting effect. Other cities in the UK wanting to set up tram networks are now unsure whether it is worth running the risk of overspend. This is despite the fact that tram system projects in other European countries, such as Germany, run perfectly.
It is believed that there will be a number of discussions to establish who was at fault throughout the project. It is undeniable that there was a lack of efficient and conscientious project management.
It is claimed that the budget was not realistic for the tram line that the city needed. Experts believe that the total of £776 million being spent on the one route from the airport to the city centre is not good value for money.
It has been speculated that the fiasco shows a failure to grasp basic principles of network planning and integration. The Guardian state that large, expensive tram schemes that are not integrated in to planning will not reduce congestion. Edinburgh is likely to still suffer from the same transport problems in the future as they do now.
John Whitelegg, professor of sustainable transport at Liverpool University states: 'If you want to change the way people travel around cities then your project needs a delivered network objective. If there had been better understanding of the public transport infrastructure of Edinburgh then overspend could have been avoided.'
ILX, providers of PRINCE 2 project management training feel this recent report illustrates a number of issues prevalent in project management today. A fantastic idea can quickly turn in to a project management nightmare if the correct steps are not followed throughout.
A spokesperson from ILX stated. 'It is clear when it comes to this project that there was a severe lack of research and forward planning. In order for a project to be successful project managers have to have received the appropriate training. This would give them the skills to conduct appropriate research and manage budgets. Hopefully future transport projects in the UK will display better project management to avoid huge overspend.'
ILX is a leading global provider of Best Practice learning solutions and consulting services and is a market leader in PRINCE2 training. Operating across 100 countries, they have delivered learning solutions to corporate, public, and consumer audiences for over 25 years. They have trained over 100,000 learners in more than 5,000 organisations across their virtual and online learning programmes, as well as in classroom environments.
PRINCE2® is a registered trade mark of AXELOS Limited.