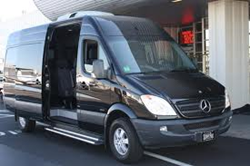 New York, NY (PRWEB) July 16, 2014
Sprinter Rental NYC at http://www.sprinterrentalnyc.com/ announced Wednesday that they are now providing chauffeured transportation for corporate outings and corporate functions throughout New York, New Jersey and Pennsylvania. They can be reached at (917)533-0338
Sprinter Rental NYC is a premier transportation service provider for the Tri-State Area. Sprinter Rental NYC offers a great fleet selection of luxury model limousines and buses in the Metropolitan New York region, serving New York, New Jersey and Pennsylvania.
Sprinter Rental NYC's Limousine Service aims to provide the best possible transportation to all travelers in New Jersey and the Tri-State area by providing the highest level of quality service that stresses safety, reliability and comfort.
Sprinter Rental NYC was founded on the standards of exceptional service, reliability, and reasonable rates – all while keeping the client's safety and comfort in mind. Their limousine fleet is continually upgraded in order to ensure a safe and enjoyable trip for all our passengers. Their mission statement is very simple. We strive to offer the best transportation experience. Customer service and satisfaction will always be the key to our success. Sprinter Rental NYC will never forget that they work for you!