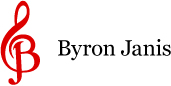 New York, New York (PRWEB) July 17, 2014
Legendary pianist Byron Janis remembers long-time friend and musician Lorin Maazel, who passed away at the age of 84, on July 13th, 2014 at his home in Castleton, Virginia. Maazel, a former child prodigy who went on to become the music director of the New York Philharmonic, the Cleveland Orchestra, the Vienna State Opera and several other ensembles and companies around the world, was known for his incisive and sometimes extreme interpretations.
Byron Janis made a statement on July 14th, 2014: "The loss of the world-renowned conductor Lorin Maazel was especially poignant for me. I have known him as a great musician and friend since we met 70 years ago. Aged 14, he conducted the Pittsburgh Symphony with me, aged 16, as soloist, playing the Rachmaninoff 2nd Piano Concerto. It turned out to be one of the most important concerts in my life - Vladimir Horowitz was in the audience and the result was my becoming his very first student. It is difficult to think of Lorin not being here as he had such incredible energy and conducted more concerts in his lifetime than anyone. If there is no orchestra 'up there' you can be sure Lorin will create one and is probably conducting it right now."
As a celebrated American pianist, Byron Janis, has thrilled international audiences for seven decades. Since his auspicious debut with the Pittsburgh Symphony at the age of sixteen, he has toured extensively throughout the world performing solo recitals and concerti with the greatest orchestras. Among other honors, Janis was the first American pianist invited to perform in the Soviet Union at the height of the Cold War. In addition, Mr. Janis has had the great honor of being written into the Congressional Record of both the Senate and the House of Representatives, honoring him as a musician, a diplomat and an inspiration.
For more information on the life of Lorin Maazel, please visit: http://www.nytimes.com/2014/07/14/arts/music/lorin-maazel-brilliant-intense-and-enigmatic-conductor-dies-at-84.html?_r=0.
Media Contact: For press information and to schedule interviews, limited public appearances and engagements, please contact Bettina L. Klinger, President, KlingerVision, (646) 649-4059 or email bklinger(at)klingervision(dot)com.