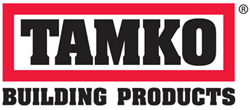 Joplin, MO (PRWEB) July 22, 2014
TAMKO Building Products, Inc. has expanded the popular Marquee™ Railing System, to include four new colors: cappuccino, dark walnut, burgundy wood and shadow grey. The four colors are designed to complement TAMKO's EverGrain® and EverGrain® Envision™ composite decking series.
As part of the Marquee Railing System, the Marquee colors are made with a durable coextruded formulation to create a low-sheen, authentic wood beauty. Distinctive post caps and brackets, designed with a hammered-metal look, complement the natural beauty and convey a handcrafted appearance. All Marquee Railing comes with a 25-year Limited Warranty and five-year Full Start period.
Before making a purchase, homeowners now have the ability to explore the different color options through TAMKO's new visualization tool on TAMKO.com. The visualizer enables users to view any color of EverGrain or EverGrain Envision decking along with any color combination of Marquee Railing. Options are available for changing top and bottom rails, balusters and post sleeves individually along with their choice of bracket, post caps and ring color.
This new Web tool will enable users to visualize all of the customizable benefits that Marquee has to offer. Links to the visualizer can be found on the TAMKO.com home page and Marquee product page.
About TAMKO
TAMKO® Building Products, Inc. is one of the nation's largest independent manufacturers of residential and commercial roofing products (including Heritage® Asphalt Shingles and Metalworks® Steel Shingles), decking and railing products, waterproofing, cements, and coatings. With nearly 67 years in the industry, TAMKO's success is the direct result of teamwork and enduring relationships with customers, suppliers and employees. Privately owned, TAMKO is committed to producing top-quality products with excellent product support. For more information about TAMKO, visit our Web site at http://www.tamko.com.