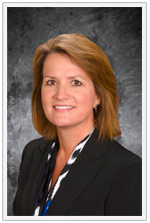 Bloomington, MN (PRWEB) July 22, 2014
NEWSCYCLE Solutions announces the appointment of Lynn Danko as its new chief financial officer. Danko will be based at the company's corporate headquarters in Bloomington, MN, and will report to chief executive officer, Preston McKenzie.
As CFO, Danko will be responsible for corporate financial management, compliance, and human resources.
"NEWSCYCLE is pleased to bring Lynn Danko on board as CFO," said Preston McKenzie, NEWSCYCLE CEO. "Lynn has an impressive track record in the software industry, and of serving an international market. Finance and accounting is an important touch point with our clients, and Lynn's experience and approach will help NEWSCYCLE to continue to get stronger in this area. We are excited to have her join our team."
Danko brings extensive software and financial leadership experience to the position, joining the NEWSCYCLE executive team from Ecolab, Inc. where she served as vice president of finance for technology. She held the role of CFO at Amcom Software, a communications technology company, and spent over seven years with Lawson Software, a public company with approximately $800M in revenue. Danko served in various finance leadership roles at Lawson, including international controller in Stockholm, Sweden and leading global strategic planning in St. Paul, MN. Earlier in her career, Danko was a senior manager of audit with the public accounting firm KPMG, one of the industry's largest professional services firms.
"I am thrilled to join the NEWSCYCLE Solutions executive team," said Danko. "This is an exciting time of transformation and growth for NEWSCYCLE and for our customers around the world in the news media industry. I am pleased to have the opportunity to be a part of this journey."
Danko completed a bachelor's degree in accounting — graduating Summa cum Laude — from Minnesota State University, in Moorhead, MN where she was named outstanding accounting graduate. Danko holds a CPA and completed an international rotation at the University of Oxford in Oxford, England. She is a member of the Financial Executives International and Women Leading in Technology, as well as other professional organizations with in the Twin Cities. She serves as an adjunct instructor for the Masters in Accounting Program at St. Mary's University in Minnesota.
Danko and her family live in Eagan, Minnesota.
About NEWSCYCLE Solutions
NEWSCYCLE Solutions, which was formed by the combination of DTI, SAXOTECH, Atex AdBase and MediaSpan, delivers the most complete range of software solutions for the global news media industry, including news content management, advertising, circulation, audience, and analytics. NEWSCYCLE Solutions is a trusted technology partner serving more than 750 media companies with 8,000 properties across more than 30 countries on 6 continents. The company is headquartered in St. Paul, MN and has U.S. offices in Florida, Michigan and Utah; with international offices in Canada, Denmark, Germany, Norway, Sweden, and the United Kingdom. For more information, go to: http://www.newscyclesolutions.com.
Media Contact:
Lisa Speth
Marketing Communications Manager
lisa.speth(at)newscyclesolutions(dot)com
+1(801) 853-5068