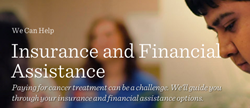 Austin, Texas (PRWEB) July 22, 2014
For the past nine years, the LIVESTRONG Foundation and Patient Advocate Foundation (PAF) have been working in tandem to help thousands of cancer patients and survivors understand their insurance options, facilitate access to care, and help survivors connect to resources dealing with work discrimination issues. In 2014, the two foundations expanded their partnership to include referrals from PAF to LIVESTRONG to help people affected by cancer deal with the other practical, emotional, and financial issues that accompany a diagnosis.
"On a daily basis, patients and survivors come to us facing difficulties with insurance and financial issues. We're so grateful to have partnered with PAF to address these needs over the past nine years," said LIVESTRONG Foundation Vice President for Programs and Strategy Dr. Ruth Rechis. "Emotional and medical concerns are two other major concerns facing people affected by cancer, so we're thankful that we have been able to broaden the scope of PAF's services by sharing our additional resources with their clients."
Cancer can take a significant financial toll on survivors and their families, especially those that are uninsured and underinsured -- 30 percent of survivors and their families have to borrow money or go into debt, with two percent of survivors declaring bankruptcy due to medical expenses, according to the 2012 LIVESTRONG survey. Nearly 20 percent of survivors were denied insurance coverage for doctor visits at the facility of their choice, and eight percent of people have been denied the opportunity to receive a second opinion on their diagnosis.
To help survivors in these situations, LIVESTRONG and PAF have successfully been able to work together to navigate the health insurance options for patients and survivors, finding solutions that allow for timely, high-quality care at affordable rates.
Adolescent and young adult survivors are hit the hardest by the financial burden and have the least experience navigating the insurance and financial maze: "My biggest fear is not knowing if I'm healthy," said Gabriel, 18-year survivor of acute myeloid leukemia. "LIVESTRONG referred me to PAF and together they showed me how I could get insurance, gave me a gas card to pay for trips from San Antonio to Austin, and even helped me apply for scholarships. Now that I have insurance, I'm able to go to doctors just to make sure I'm still healthy."
As a result of the Affordable Care Act (ACA), cancer patients and survivors can no longer be denied coverage, but prior to its implementation, 10 percent of survivors applying for health insurance were denied because of their cancer. And while the ACA provides insurance options, many survivors still face financial hardships paying for insurance and dealing with state regulations that have chosen to opt in or out or plans, making it difficult to find those insurance options. PAF and LIVESTRONG professionals understand the ACA landscape and will work with cancer patients of all ages to help find solutions and ensure continued, affordable care.
LIVESTRONG provides navigation services in both English and Spanish and will work with patients and their caregivers to find a myriad services that address physical, financial, and psychosocial needs for those on the cancer journey. Those seeking assistance should call 855-220-7777, go online at http://www.LIVESTRONG.org/WeCanHelp or visit the headquarters location at 2201 E. Sixth Street, Austin, TX 78702.
About the LIVESTRONG Foundation:
The LIVESTRONG Foundation fights to improve the lives of people affected by cancer now. Created in 1997, the Foundation is known for providing free cancer support services and advocating for policies that improve access to care and quality of life. Known for its powerful brand – LIVESTRONG – the Foundation has become a symbol of hope and inspiration around the world. Since its inception, the Foundation has served 2.5 million people affected by the disease and raised more than $500 million to support cancer survivors. One of America's top non-profit organizations, the Foundation has been recognized by industry leaders including Charity Navigator, the National Health Council, and the Better Business Bureau for its excellent governance, high standards, and transparency. For more information, visit LIVESTRONG.org.