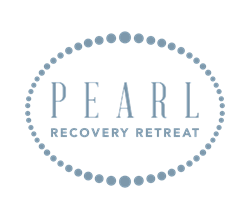 'Juice cleanses have shown a wide variety of health benefits, and no matter what type of surgery guests are recovering from at Pearl, we offer a variety of cleansing options based on their unique needs.'
Beverly Hills, CA (PRWEB) August 21, 2014
Studies find that participating in a juice cleanse is good for your overall health. Juice cleanses offer clearer skin, more energy, refresh the taste buds, help lose weight, and improve overall immune function. Pearl Recovery Retreat, a wellness center in Beverly Hills, is excited to offer guests juice cleanse programs right from the comfort of their recovery room.
"It's important that we offer patients a variety of options to get them well again following surgery in our Los Angeles recovery room," says Isabella Koretz, founder and CEO of Pearl Recovery Retreat. "Juice cleanses have shown a wide variety of health benefits, and no matter what type of surgery guests are recovering from at Pearl, we offer a variety of cleansing options based on their unique needs."
With juice cleanses offering benefits ranging from immune support, digestive health, energy boosts, and anti-inflammatory components, Pearl understands a patient's nutritional needs following cosmetic, orthopedic, and a wide range of other types of surgeries.
"At Pearl, our juice cleanse programs focus on two main properties that the body will need following surgery," says Koretz, "One is anti-inflammatory, which is vital to speedy healing following surgery. The other is a detox cleanse, which prepares patients before their surgery, ridding their body of toxins and facilitating a smoother post-surgical recovery in the process."
Customizing pre and post-surgical plans is easy when guests book a stay at Pearl Recovery Retreat. Prepping for surgery is just as important as what happens after surgery. Considering a juice cleanse before surgery can help patients expedite their recovery time and prepare the body for optimal healing. Working out a plan with a doctor and Pearl Recovery Retreat both before and after surgery will allow the body to be in a successful state for post-surgical recovery.
In addition to juice cleanses, Pearl Recovery Retreat offers patients access to aftercare services such as IV therapy, hyperbaric oxygen therapy, and Rejuvenation Weekend program, in which guests can relax, recharge, and rebalance their lives.
Pearl Recovery Retreat is a surgical aftercare facility and wellness retreat in Beverly Hills, located within the 5-star SLS Hotel Beverly Hills. With professional nurses, luxurious rooms, and lavish amenities, Pearl offers post-surgical patients the opportunity to recover in a serene environment under the watchful eye of an experienced nursing staff. With their doctors' approval, patients may check into Pearl after outpatient surgery, including cosmetic, gynecological, bariatric, orthopedic, sinus, and bunion procedures. Unlike other aftercare facilities, Pearl is centrally located within a short drive of Cedars-Sinai Medical Center as well as many of Beverly Hills' top surgeons and doctors. Pearl offers an unparalleled array of recovery in-room amenities including gourmet dining options, spa services, and unrestricted visiting hours.