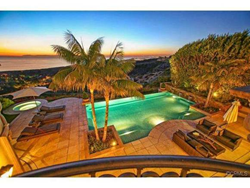 'Buyers and sellers both are taking time now to find real value,' stated Brotherton. 'We continually train over 1,600 agents to help unlock incredible value for buyers and sellers that they understand and can trust.'
Irvine, CA (PRWEB) July 23, 2014
As the newly balancing real estate market continued to grow in the first half of 2014, First Team Real Estate proved that its focus on helping buyers and sellers make informed decisions is precisely what is required in the market by outselling our top Orange County competitors by over two-to-one.
"As the residential real estate market balances between buyers and sellers and prices continue to grow, our agents have stayed completely focused on service and the results are clearly positive," said Rick Brotherton, Vice President, Marketing, First Team Real Estate. "First Team has been selling homes to Orange County families since 1976. Our knowledge, unmatched level of agent training, and established trust are helping unlock great values for buyers and sellers again in 2014."
For the first six months of 2014, First Team Real Estate and its agent network notched over $1.8 billion in the sales of 2,658 units according to publicly available data. Sales data, home listings, and market analysis are updated four times daily on First Team Real Estate's industry leading Market Trends Data Analysis tool.
"Since we started, First Team's goal has been to make buying and selling real estate a straight forward process," explained Rick Brotherton. "This commitment is demonstrated through offerings like Market Trends which helps you find just the house, the neighborhood, the school you want for your family."
According to publicly available data, sales and supplies of sales have both grown since May 1, 2014, with supply of homes for sale growing a healthy 70.6% since this same time in 2013. This change, coupled with continuing solid sales numbers over the course of the year, show that the super hot sellers market of early 2013 has matured into a balanced, long term market that is growing towards full recovery from the recession market of 2008-09.
"Buyers and sellers both are taking time now to find real value," stated Brotherton. "We continually train over 1,600 agents to help unlock incredible value for buyers and sellers that they understand and can trust."
ABOUT FIRST TEAM REAL ESTATE
Growing from a single office in Huntington Beach, CA in 1976, First Team Real Estate is now Southern California's largest and most trusted private real estate agency with offices across California. In 2011, 2012, and 2013 First Team was recognized as Best Real Estate Company by the annual Orange County Register survey of 100,000 Southern California households. We can be reached at (888) 236-1943.
ABOUT FIRSTTEAM.COM AND MARKET TRENDS DATA ANALYSIS
Firstteam.com is the official website of First Team Real Estate, and is used daily by thousands of unique users who trust its property and market analysis data which is updated four times daily on average on the main web site and in their Market Trends data analysis suite. According to independent rating organizations of Internet usage and reach, firstteam.com is the most used brokerage property web site serving Southern California. For more information, go to http://ow.ly/lZH0G.