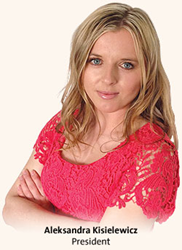 The program gives domestic staff the skills they need to excel at dining events, and our clients have been very pleased with the results.
Southampton, NY (PRWEB) July 25, 2014
Hamptons Employment Agency, Inc. is now offering a unique Formal Dinner Service Program to train domestic staff, such as housekeepers and house managers, on the intricacies of formal dinner service. This intensive Formal Dinner Training Program runs approximately four hours, and course sessions will be held throughout the summer.
Gary Wood, Associate Professor of Culinary Arts and Hospitality Management at Suffolk County Community College, leads the course. Professor Wood has worked in the hospitality industry for over 30 years in various top management positions at Marriott International hotels in the tri-state area and at small luxury hotels on Long Island. He also managed two NY Times/Newsday three-star rated restaurants on the East End.
The Formal Dinner Service Program trains any employer's domestic staff on serving-ware needed, place settings, pre-meal setup, order of service, beverage service, napkin folding, and post-meal cleanup. All participants receive a training certificate upon successful course completion. Private formal dinner service training sessions, conducted right in an employer's own residence, are also available.
"We pride ourselves on providing high-quality domestic staffing services to employers, and this Formal Dinner Training Program offers yet another way for us to help our clients," said Aleksandra Kardwell, President of Hamptons Employment Agency.
"Gary Wood, our course instructor, is a true expert whose skills come with years of experience – our students enjoy his style and benefit greatly from his teachings. The program gives domestic staff the training they need to excel at dining events, and our clients have been very pleased with the results," continued Kardwell.
Class dates and times, as well as the opportunity to book a private training session, are available by calling Hamptons Employment Agency at 631-204-1100. Additional information can also be found at http://www.hamptonsemployment.com/formal-dinner.shtml.
About Hamptons Employment Agency: Hamptons Employment Agency is an award-winning domestic staffing firm that serves clients in the New York tri-state region and beyond. The agency was voted the 2013 and 2012 Best Domestic Agency – Platinum / #1 – by the readers of Dan's Papers. Hamptons Employment Agency places professional, reliable, and trustworthy housekeepers, nannies, domestic couples, estate managers, butlers, private chefs, personal assistants, chauffeurs, companions, private security guards, event personnel, and other domestic staff. The agency also offers domestic staff training programs. Hamptons Employment Agency has offices at 149 Hampton Road in Southampton and 590 Madison Avenue in New York City. For more information, please visit http://www.HamptonsEmployment.com.