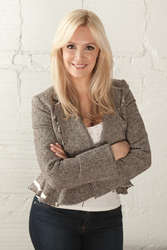 FACE is the first and only medical spa in Michigan to offer this exclusive treatment.
(PRWEB) July 24, 2014
Skin management experts at FACE Skincare Medical Wellness are excited to introduce a new and innovative treatment, the Geneo™ 3-in-1 Super Facial, specifically designed to increase hydration and minimize the appearance of fine lines and large pores, leaving skin looking radiant. FACE is one of the first in the U.S. to bring this treatment from Israel, and the first and only medical spa in Michigan to offer this exclusive treatment.
This innovative treatment uses the unique Oxygeneo™ applicator, called Capsugen, composed of sodium bi-carbonate and citric acid. When this comes in to contact with an exclusive gel of natural active ingredients, the effect generates CO2. The Oxygeneo™ technology produces a kinetic force that optimizes this chemical reaction generating countless minute CO2 bubbles which gently burst on the skin's surface. The applicator then degases the CO2 bubbles from the gel and infuses them in to the epidermis creating increased tissue oxygenation, optimal penetration, increased blood flow, the presence of oxygen-rich blood in the area, and elevated cell metabolism. This process is called the "Bohr" effect. The result: a significant reduction in the appearance of "pebbled skin," increase in hydration leaving skin looking brighter and more uniform.
"We're proud that FACE is the first to bring Geneo™ to Michigan," says FACE founder Holly CaSaroll. "Unlike traditional microdermabrasion, Geneo™ treats the texture of the skin while simultaneously creating metabolic changes in the deeper tissues."
The Geneo™ 3-in-1 Super Facial provides immediate and long term results ideal for those with aging or dull skin, fine lines, large pores, irregular texture, uneven skin tone, dehydration, or acne prone skin. This is a safe and effective alternative to someone who doesn't do well with acid-based peels, or prefers a different approach. Geneo™ can exfoliate and oxygenate the tissue safely, all without the photosensitivity of acid peels. Medical spa-goers can benefit from just one treatment, or have a series of six sessions spaced two weeks apart. CaSaroll recommends individuals have a skin analysis performed to make sure this is the correct treatment for them.
About FACE Skincare~Medical~Wellness:
FACE is a multi-award winning beauty and wellness clinic that has been providing successful innovative solutions to skin conditions for over a decade. Founded by skin expert, Holly CaSaroll, FACE offers 24 laser and facial machines, liquid facelifts and body makeovers. Over 17 years ago, CaSaroll rebuilt her own skin, disfigured from cystic acne, and has since created one of the most extensive clinics around. CaSaroll is a go-to skin guru and has been featured on TV and a bevy of publications. She currently pens a monthly column in "My Magazine," titled "Ask the Expert." Their Skin Management Experts™ specialize in non-invasive therapies using their unique 3D Face Therapy™ approach to healing skin that accelerates results from a cellular level. Her wellness division, headed by Dr. Doug Cutler, a Licensed Naturopathic Physician, finds the root cause of imbalances in the body to create overall well-being from the inside out. To see what FACE can do for you, please visit http://www.facebeautyscience.com/.