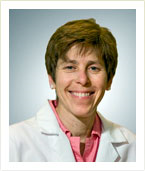 Kinesio Taping is the most versatile treatment modality available to the therapist apart from our own two hands." Andrea Wolkenberg
Astoria, New York, (PRWEB) July 25, 2014
July 26th-27th, 2014: Pain, muscle weakness, edema and loss of range of motion are all situations physical therapists encounter daily in clinical practice. Pain itself is the catalyst that most frequently causes a patient to visit their medical doctor or physical therapist.
In this upcoming workshop, Hands-On Seminars of New York presents Andrea Wolkenberg, noted Kinesio Taping expert. Andrea will be offering training in Kinesio Taping for both beginners and advanced students.
Ms. Wolkenberg serves as Clinical Coordinator and Instructor for the SPINE OPTIONS Physical Therapy Department's student program. She currently trains doctoral physical therapy students from Columbia University's College of Physicians and Surgeons.
In addition to her work at SPINE OPTIONS, Ms. Wolkenberg teaches the Kinesio Taping Method, the application of a unique, time tested, flexible sports tape, to other therapists in seminars all over the country.
"Pain, edema, muscle weakness, loss of range of motion and movement dysfunction are easily and effectively treated using the Kinesio Taping Method. Kinesio Taping is the most versatile treatment modality available to the therapist apart from our own two hands." Andrea Wolkenberg
You can still register for this seminar which will be held in Astoria, New York from July 26th-27th – 8AM to 5PM. Cost is $599
Hands-On Seminars, Inc. (HOS) is the leading international continuing education organization in the world, awarded the Lecture & Seminars Award as the best Lecture and Seminar Company from the Lectures and Seminars Bureau over the past two years. Their purpose is to provide the best quality Manual Therapy seminars at an affordable cost.
For more information and to register for this training program, please contact Emily Tabolt at 888-767-5003 or info(at)handsonseminars(dot)com
###