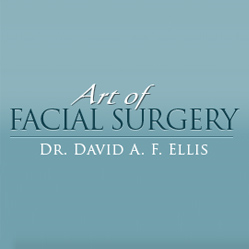 Art of Facial Surgery is aware of trends fueled by social media and will continue to meet the needs of the public as they change
Toronto, ON (PRWEB) July 25, 2014
Art of Facial Surgery has recently stepped up to meet this demand, providing services to those in Toronto who are looking for minor touch-ups to make them more photogenic. According to a study done by the American Academy of Facial Plastic and Reconstructive Surgery (AAFPRS) and published in March of 2014, interest in facial plastic surgery showed a surprising increase between 2012 and 2013. The number of nose jobs rose 10 percent, while hair transplants increased by 7 percent and eyelid surgery increased by 6 percent.
The AAFPRS survey pointed to social media and the popularity of the selfie as the reason facial plastic surgery has become so popular. A huge number of people have smartphones or at least phones that include built-in cameras, and taking photos is now incredibly quick and easy. This has led to the selfie—the term for a person taking a picture of themselves by holding the camera or their phone out as far as they can. Selfies can be difficult to frame since the photographer normally can't see what they are taking a picture of. However, the selfie has caught on among the younger generations, and with social media sites like Facebook, Instagram, Twitter, and others making it so easy to share photos, it doesn't appear to be going anywhere.
Because people's faces are being plastered all over the internet, there's becoming more of a focus on looking amazing. Everyone wants to look great in every picture, and many people are simply unhappy with how they look. They find their nose too large or their lips too small. Whatever the facial feature is that they dislike, they want to have it changed so that their selfies don't just reflect their physical appearance—they reflect how the person wants to look.
"Art of Facial Surgery is aware of trends fueled by social media and will continue to meet the needs of the public as they change," said Yen Truong, head of marketing for the clinic. Dr. David Ellis, founder of The Art of Facial Surgery, is well-known throughout the area as someone who works hard to stay abreast of the newest techniques in facial surgery, and he applies these techniques to help his patients achieve the looks they desire. Whether it's to repair a scar or to simply look better for a selfie, Dr. Ellis and the team at The Art of Facial Surgery have the knowledge and expertise needed. Those interested in facial plastic surgery can contact Dr. Ellis for a consultation either online or via phone.
About The Art of Facial Surgery: The Art of Facial Surgery was founded by Dr. David Ellis, a professor of Otolaryngology (head and neck surgery) at the University of Toronto. Dr. Ellis is an expert in facial plastic and reconstructive surgery, and it is this expertise that led him to opening The Art of Facial Surgery. More information on services offered at The Art of Facial Surgery can be found at http://www.ellisplasticsurgery.ca or by calling 289-803-2671.
Attributions
http://www.aafprs.org/media/stats_polls/m_stats.html