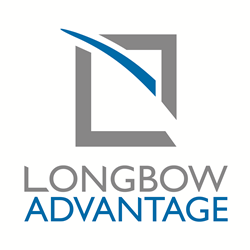 Customers are eager to acknowledge Longbow for the benefits they've received.
Montreal, QC, Canada (PRWEB) July 30, 2014
Longbow Advantage Inc., the leading provider of JDA WMS and WFM consulting services, today announced SupplyChainBrain has selected it as a "2014 Great Supply Chain Partner." In its 12th year, the competition received thousands of nominations, with only the top 100 most qualified companies receiving recognition in this year's list. Longbow will be featured in the September/October issue of the SupplyChainBrain Magazine as a celebrated member of this year's "2014 Great Supply Chain Partners" list.
The list is the result of a six-month online poll in which SupplyChainBrain asked logistics and supply chain professionals to nominate vendors and service providers whose technology and consulting solutions have made a significant impact on their company's efficiency, customer service and overall supply chain performance. Longbow received nominations from a number of their customers.
"We are honored to be recognized as a 2014 Great Supply Chain Partner," stated Albert Furtado, President of Longbow. "We truly work with our customers as partners to solve operational issues, implement solutions and optimize the performance of their systems. It's reassuring that our customers are eager to acknowledge Longbow for the benefits they've received as a result of our work with them."
"Our prestigious list highlights a select number of companies whose solutions and services have been so impressive that their customers took the time to write us and let us know," explained Brad Berger, Publisher for SupplyChainBrain.
About SupplyChainBrain
SupplyChainBrain, the world's most comprehensive supply chain management information resource, is accessed year round through a wide range of ever evolving multimedia formats by hundreds of thousands of senior level industry executives. In addition to addressing the fundamental principles of supply-chain management, SupplyChainBrain identifies emerging trends, technologies and best practices, forward thinking ideas and cutting-edge solutions — and continues to write and report about these as they evolve and mature. For more information, visit http://www.supplychainbrain.com.
About Longbow Advantage
Longbow Advantage specializes in JDA Warehouse Management System and Workforce Management implementations. Founded in 2002, Longbow was built by people with experience in warehousing and transportation. Longbow consultants have lead virtually every type of JDA implementation or upgrade projects across a wide range of industries; for Fortune 500 and progressive midsized businesses. Longbow has offices in Canada, USA, and Australia. For more information, visit longbowadvantage.com.