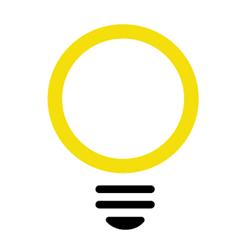 Livestrong has a terrific vision around supporting medical startups making an impact and we are on board 100%. - Jens Francis, angelMD CTO
San Francisco, CA (PRWEB) July 24, 2014
Three companies from the angelMD network were chosen Wednesday to be semi-finalists in Livestrong's Big C Competition. Out of 700 competition entrants, Chiron Health, Litesprite, and Decisive Health are each headed to the semi-final round. In this round twenty teams are invited to participate in Livestrong's exclusive three-month accelerator program, complete with mentoring from thought-leaders and medical entrepreneurs from all over the country.
As part of the angelMD commitment to the Livestrong vision around the Big C competition, CTO Jens Francis will participate as a mentor.
"I'm excited to serve in a mentorship role. Livestrong has a terrific vision around supporting medical startups making an impact, and we are on board 100%," says Jens Francis. "I look forward to working with the innovative companies in their network."
About Chiron Health
Chiron Health, based in Austin, Texas, is a unique telemedicine platform for outpatient follow-up care—with full regulatory and reimbursement support for physician practices. The company provides a secure technology platform that leverages the existing computers, tablets, and mobile devices that physicians and patients use every day, providing a high-touch telemedicine toolkit—including full reimbursement from private payers.
About Litesprite
Seattle-based Litesprite is a company dedicated to finding innovative ways to help people learn, develop, and maintain healthy habits. By combining proven medical treatments with the joy of games, Litesprite builds experiences that help people improve their health.
About Decisive Health
Led by Nathanael Rosidi, Ph.D., and Jonathan Shih, Ph.D, Decisive Health enables specialists to see more patients by improving the quality and efficiency of patient consultations. Decisive Health educates patients about recommended treatment options, predicts patient treatment preferences, and qualifies patients for procedures sooner. The company is based in San Francisco.
About angelMD
angelMD is an investment marketplace connecting physicians with innovative medical startups seeking capital investments, advisors, and users. Leading physicians from all over the US have joined the angelMD Clinical Advisory Board and Leaders Club to help source and evaluate opportunities in biotechnology, medical device and healthcare technology. For more information, visit http://www.angelmd.co.