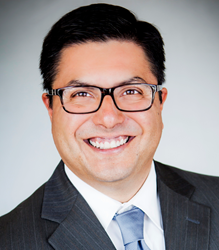 "Great results for clients facing overwhelming debts are common."
San Diego, CA (PRWEB) July 28, 2014
La Jolla, CA - July 27, 2014 - The New York Times recently published two articles demonizing the debt settlement industry. The first article "Report Says Debt Settlement Companies May Leave Clients Worse Off" by Ann Carrns cites a report from the Center for Responsible Lending. The article goes as far as to say that debt settlement is just another way of taking advantage of people who are in dire straits to begin with. The second article "Companies That Offer Help With Student Loans Are Often Predatory, Officials Say" by Rachel Abrams and Jessica Silver-Greenberg took aim at debt settlement companies that target consumers with student loan debt. These articles point out the inherent problems of working with debt settlement companies.
There are substantial differences between a law practice that focuses on debt settlement and a debt settlement company including:
1. The Center for Responsible Lending report indicates that some creditors won't even talk to a debt settlement company. They don't have that choice when a consumer hires an attorney. A law firm client signs a power of attorney, which not only permits, but requires creditors to discuss the accounts with the attorney.
2. The article continues to point out that creditors who don't talk to debt settlement companies may eventually file a suit against the consumer for failing to make payments when due. A consumer who retains a debt settlement attorney can retain an attorney's services after they have been sued while working with a debt settlement company. They come to an attorney because the debt settlement company does not have attorneys on board and cannot represent them. An attorney can. In fact, representation of clients is usually part of the deal when you are working with an attorney that focuses on this area of law.
3. Finally, the article points out that many consumers working with debt settlement companies wind up filing for bankruptcy in the end anyway. The Bankruptcy Code itself indicates that when your debts are high and your monthly income is not enough to cover the payments, the Federal Bankruptcy Code offers two solutions as the last resort. Shouldn't you try all means possible before you file bankruptcy? And what about consumers that don't fit neatly into a bankruptcy? If your household income exceeds a certain amount, you may not qualify for a Chapter 7 "fresh start" bankruptcy. In this situation, it makes perfect sense to consider debt settlement.
These articles may have some valid points as they relate to debt settlement companies, but they fail to mention that there are credit card and student loan debt settlement law firms that have a stronger position than their company counterparts. As debt settlement attorney Daniel Gamez points out, "Doesn't it make more sense to hire an attorney that has ethical obligations to put his client's interests first?"
So while the New York Times and others demonize the debt settlement process, there are many advantages to it if you place your debt problems in the right hands.
Daniel R. Gamez, an attorney focusing exclusively in debt settlement, is licensed to practice in all state and federal courts in California and Texas. Mr. Gamez owns and operates the Gamez Law Firm in La Jolla, CA. As a debt settlement lawyer, Mr. Gamez found there is no greater satisfaction than seeing clients unburdened by stress and overwhelming anxiety after becoming debt free. For more information, please contact Daniel Gamez at daniel@gamezlawfirm.com or visit gamezlawfirm.com.