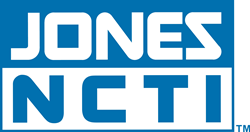 Centennial, CO (PRWEB) July 25, 2014
Jones/NCTI announced today that it has signed an agreement to provide enTouch a comprehensive suite of learning tools for its field and call center frontline employees. The new enterprise solution includes Jones/NCTI's in-depth course material, mobile learning application and career path development tools, as well as LogiCALL customer service support.
enTouch technicians and customer service representatives will gain job-specific knowledge and new opportunities for career advancement. The integrated learning environment is designed for technical, support, and leadership roles with:

Access to Jones/NCTI's industry-leading course materials, Senior Master Technician and Customer Service course materials.
Use of Jones/NCTI's new mobile learning application, called Amp, which provides real-time information to employees in the field. Jones/NCTI officially launches Amp to the cable and broadband industry in early August. As an early adopter, enTouch will find immediate value and opportunity in deploying the application to field technicians.
Opportunities for career planning and advancement with five custom career paths created and aligned specifically for enTouch.
Johnny Lambert, enTouch Vice President of Technical Operations says, "We are thrilled to partner with Jones/NCTI to provide advanced learning solutions and new career path-focused knowledge to our frontline team. With Jones/NCTI's customized, licensed learning model and flexible enterprise pricing, we are able to offer our employees a variety of convenient and high-quality tools specifically designed to help them on-the job and throughout their future careers."
The Jones/NCTI enterprise offering provides integrated learning tools designed to help frontline employees in cable and broadband deliver an excellent customer experience anytime, anywhere.
Stacey Slaughter, Jones/NCTI Chief Executive Officer says, "Jones/NCTI is excited to power frontline performance for enTouch with results-driven learning tools. Our new enterprise offering is scaled to meet the learning and development needs of companies of all sizes, and designed for the way people learn today."
As part of the agreement, enTouch will also have access to Jones/NCTI's agent-assist tool, LogiCALL SMART Path, which helps streamline customer service operations. This includes the customer-facing model, Tier Zero, an easy-to-access self-service version of SMART Path and 24/7 online customer support.
enTouch will introduce the new Jones/NCTI learning solution to its employees in late summer.
About Jones/NCTI
Jones/NCTI powers frontline teams and drives performance. The company equips the field for success with results-driven learning content and tools. Designed for the way people learn today, Jones/NCTI's quality content and flexible technology solutions are created for use in the classroom and on the job. A passion for people development drives Jones/NCTI. Hundreds of thousands of technicians, customer service representatives and cable and broadband industry executives credit Jones/NCTI for the knowledge and skills needed to build rewarding careers and contribute to their companies' growth. Clients achieve measureable gains with their business and customers through actionable, timely and relevant learning. Find out how Jones/NCTI helps partners deliver a superior customer experience at http://www.jonesncti.com.
About EnTouch
En-Touch Systems, Inc. has served Master-Planned Residential and Commercial Developments in the Greater Houston area for over 18 years. The company offers bundled services over a robust fiber optic network, including High Speed Internet, Digital Cable Television, Security and Surveillance Systems, and Hosted Voice Solutions. En-Touch was the first to bring true fiber-to-the-home products to the Houston market and one of the first in the nation to offer a Triple and Quad Play service bundle. With a proven Management Team, employees committed to the highest level of service, and a dedication to innovation, En-Touch has it all. More information at http://www.entouch.net on Facebook: https://www.facebook.com/entouchsystems or Twitter: https://twitter.com/enTouchHouston.