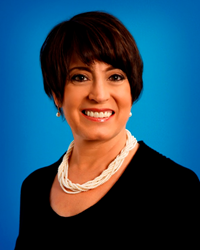 (PRWEB) July 30, 2014
The Alliance for Women in Media (AWM) welcomes Valerie Blackburn as Interim CEO. A long time supporter and past Chair of the organization, Blackburn will oversee day to day operations as well as facilitate the Board's strategic planning while the search for a new CEO is conducted.
"We are delighted to welcome Valerie as AWM's Interim CEO," said Kay Olin, AWM Chair. "Valerie's long-term commitment to AWM, including serving as Chair from 2010 to 2012, enables her to strategically lead the organization to advance the influence and impact of women in all forms of media."
A top level executive with a proven grasp of big picture business operations in project management, financial and strategic planning, and human resources, Blackburn has achieved notable success across diverse industries including broadcasting and digital media. Blackburn has overseen the financial operations for some of America's most successful broadcast operators in their top markets, frequently implemented breakthrough systems for the companies she has worked with, served on the board of directors of several organizations and been actively involved in numerous community causes.
For eight years Blackburn served as the market controller for seven radio stations owned and operated by CBS Radio in Los Angeles, the nation's top billing region. She joined CBS in 2006 and successfully guided the cluster through a variety of challenges amid demanding economic conditions. Blackburn also concurrently served as general manager of L.A.'s KFWB, owned by the KFWB Asset Trust, from 2012-14. While serving in the dual roles, Blackburn was four times named one of the Most Influential Women (MIW) in Radio by Radio Ink Magazine, and she was recognized as a MIW Legend in 2014. Before joining CBS, Blackburn spent seven years with Susquehanna Radio where she first served as market controller before rising to director of business operations for the San Francisco market. She held a similar position for 11 years with another leading group, Jacor Broadcasting in Denver.
"I'm honored to serve AWM in this exciting capacity," Blackburn said. "This is an amazing group of accomplished women, and I look forward to working with the AWM Board and membership to promote our mission. From the Gracies to our Women Award Series to our scholarship programs, AWM continues to develop innovative and impactful programming to advance women in media."
The search for a permanent CEO is being conducted by AWM. Interested candidates should send their resume and cover letter to the attention of Valerie Blackburn at the Alliance for Women in Media.
For more information, visit http://www.allwomeninmedia.org.