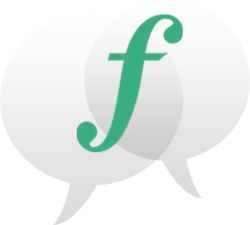 Madison, Wis. (PRWEB) July 28, 2014
Forte Research Systems, Inc., developer of specialized clinical research management software, is hosting a brand new conference, the Clinical Research Operations Forum, open to all clinical research professionals and taking place September 9-10, 2014 in Madison, Wisconsin. Bringing together over 200 research professionals from across the country, the operations forum is a site-centric conference dedicated to promoting, supporting and improving clinical research operations excellence through workshops, seminars, and networking opportunities. This event is designed to be cost-effective and accessible for sites of all sizes.
Through this educational, collaborative experience, attendees will:

Learn valuable information from the industry's top experts.
Gain insights from peers through lively workshop discussions and dedicated networking events each day.
Take home real-world ideas and best practices to implement at their site.
The conference's keynote presentation will be delivered by Dr. Siddhartha Mukherjee, author of the 2011 Pulitzer Prize winning book, The Emperor of All Maladies: A Biography of Cancer. Forte has also announced a powerful lineup of nationally recognized speakers to present on a variety of topics, including patient recruitment, clinical research billing, core competencies for the clinical research professional, the Affordable Care Act and clinical trials, among others.
The inaugural event is an expansion of the company's semi-annual conference for customers of its OnCore® Enterprise Research system, now entering its 18th session. This fall, for the first time, any site in the industry is invited to attend the new Metrics & Operations Track, which will take place on September 9-10, 2014 for an information-packed, one-and-a-half day event. This track will consist of a half-day Metrics Collaboration Workshop beginning in the afternoon of September 9. The following day will be a full day of general sessions with industry-leading experts on clinical research operational topics.
"Bringing together like-minded people to take the time to connect with one another and rally together can make massive change possible and help take clinical research operations to the next level," said Brian Wulff, Vice President of Community & Business Development. "We're very excited to expand our customer conference to include new voices. The value of clinical research deserves a higher profile and we hope this event can help in that regard."
Registration is now open and group discounts are available. Complete details for the Clinical Research Operations Forum can be found online at Forum.ForteResearch.com
For more information about this conference, please contact: Jessica Brower, at Jessica.Brower(at)ForteResearch.com, or call 608.830.6704.
About Forte:
Forte Research Systems, Inc. has been developing specialized software for clinical research since 2000. The product family includes OnCore® Enterprise Research, Allegro® CTMS, and Overture® EDC. Forte provides complimentary blog articles, eBooks, webinars and more to support continuous learning on industry topics. With a strong belief in community and standards-based development, Forte also facilitates the Onsemble® community, the Allegro Community, and Research Resonance® Network, a technology-enabled community of sites pursuing data-driven excellence in clinical research operations.