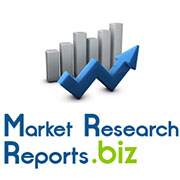 China Heavy Truck Industry Report, 2014-2017
Albany, NY (PRWEB) July 28, 2014
In the heavy truck industry, the demand mainly comes from infrastructure construction and transportation, and sales volume is to a large extent influenced by macroeconomy and industrial policies. After the downturn in 2011-2012, China heavy truck industry resumed growth in 2013 thanks to logistics demand and national IV emission standards, with the sales volume increasing by 138,100 or 21.71% year on year to 774,100. From January to May of 2014, the cumulative sales volume of heavy trucks hit 365,200, up 11.48% year on year.
View Full Report at http://www.marketresearchreports.biz/analysis/213323
This report mainly involves complete heavy truck, incomplete heavy truck and semi-trailer towing vehicle, which enjoyed the market share of 28.41%, 37.56% and 34.02% respectively in 2013. In 2013, the fastest growing semi-trailer towing vehicle grew up by 38.15% and its market share increased by 4 percentage points. The development of semi-trailer towing vehicle depends on highway freight, cargo turnover, container port throughput and other factors. It is expected that semi-trailer towing vehicle will witness stable growth in the future and become the model holding the largest market share.
Chinese heavy truck market is featured with high concentration, steady competition pattern and apparent long-term competitive advantages of leading enterprises. From January to May of 2014, China's top 10 heavy truck companies seized 96.89% market shares jointly, up 0.1 percentage point from 2013. In the next few years, the concentration of the heavy truck industry will continue to rise.
Download Full Report With Complete TOC at http://www.marketresearchreports.biz/sample/sample/213323
As the largest Chinese heavy truck enterprise, Dongfeng Motor Corporation designates its subsidiary Dongfeng Commercial Vehicle to produce and operate heavy trucks, with the production bases in Shiyan (Hubei), Suizhou(Hubei), Liuzhou (Guangxi) and Xinjiang. In 2013, its market share reached 21.41%, nearly one percentage point higher than 2012.
China's second-largest light truck manufacturer JAC has made quick progress in the field of heavy trucks over recent years. In 2010, the company stepped into the heavy truck market through the cooperation with Navistar and Caterpillar, as well as launched Gallop series products. After several years of development, JAC's heavy truck sales volume grew by 34.98% year on year during the period from January to May of 2014, far higher than the average growth rate of the industry; the market share hit 5.31%, up 1.07 percentage points from 2013. With the deepened cooperation with Navistar, JAC is expected to embrace further development in Chinese heavy truck market.
Related Reports
China Automotive Instrument Panel Industry Report, 2014-2017
Driven by the substantial rise in China's automobile output, the Chinese instrument panel market volume climbed 14.7% YoY to 23.32 million units in 2013, with the growth rate up 9.3 percentage points from 2013. The market demand for instrument panel is closely linked with automobile output. In the future, as the growth rate of China's automobile production slows down, the growth rate of instrument panel output will drop as well.
The top players by instrument panel market share in China consist of Huayu Automotive Systems Co., Ltd., Dongfeng Electronic Technology Co., Ltd., Hainan Drinda Automotive Trim Co., Ltd., Zhejiang Yuanchi Holdings Group, Guangzhou TSK Auto Parts Co., Ltd., Shandong Xuri Auto Decoration Group, Changshu Automotive Trim Co., Ltd., etc.
View Full Report with Complete TOC at http://www.marketresearchreports.biz/analysis/213131
China Hemodialysis Equipment Import And Export Report, 2013-2016
Hemodialysis equipment is the most widely used treatment apparatus in blood purification, primarily targeting patients with acute or chronic renal failure.The Chinese hemodialysis equipment market shows a high concentration, mainly occupied by European, American and Japanese enterprises. In 2013, the import independent rate was around 70%. Along with the growing demand for hemodialysis equipment in China, its import value also rose fast at a CAGR of 20% in 2009-2013. Germany, Sweden and Japan as the main sources made up about 97% of China's total import value of hemodialysis equipment in 2013.
View Full Report With Complete TOC at http://www.marketresearchreports.biz/analysis/213135
About Us
Marketresearchreports.biz is the most comprehensive collection of market research reports. Marketresearchreports.biz services are especially designed to save time and money of our clients. We are a one stop solution for all your research needs, our main offerings are syndicated research reports, custom research, subscription access and consulting services. We serve all sizes and types of companies spanning across various industries.
Browse Market Research Articles at https://www.linkedin.com/today/author/173774513