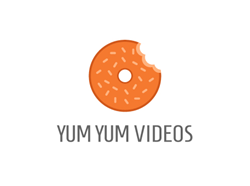 "Our new eBook is a fundamental handbook for anyone in the online business who want to boost their marketing efforts" - Karina Sacco, CEO for Yum Yum Videos explainer video production company
Buenos Aires, AR (PRWEB) July 29, 2014
This week Yum Yum Videos animated video production company announced the release of How to improve Your Marketing Campaign with Explainer Videos, their brand new initial guide aims to help marketing experts, entrepreneurs and startup owners through the online video universe.
Karina Sacco, CEO for Yum Yum Videos, points out that, "young entrepreneurs, startup owners and also marketing experts can take great advantage of the field expertise we tipped over in this essential digital guide about online marketing videos," and makes clear that the eBook is, "a fundamental handbook for anyone in the online business who may not know what an explainer video is, and how it can help to boost their marketing efforts."
Explainer Videos are short videos that effectively tell potential customers about a product or service in 90 seconds or less. Ever since it became a vast growing trend over the last years, companies all over the world started embracing online video content due to its exceptional marketing benefits. Today, finally companies can learn about marketing videos directly from an expert voice.
Among many smart marketing tips and pages of first-hand knowledge, the new eBook hands over essential information for anyone in the online business, such as:

What is an explainer video?
Why it can be a great marketing tool for businesses?
A detailed walkthrough of online video trends
The benefits of explainer videos on sales, online visibility, social media, among others
Successful case studies
With an informative yet enjoyable style, the eBook stands out for being a clear and direct problem-solver marketing video guide.
Yum Yum Videos has created hundreds of animated marketing videos for more than 30 countries in 15 different languages, and their clients range from new technology startups to big brands like American Express and Heinz. The release of this brand-new eBook by corporate video experts will help to spread vital field knowledge and make old and new companies embrace video content, learning why it might as well be the actual most powerful tool for any online business.
Overall, How to Improve Your Marketing Campaign with Explainer Videos is an eBook for every company to read because it delivers the most thorough understanding of the latest and most profitable marketing trend in the business, and also encourages startups and entrepreneurs to research for themselves and make the best of it, opening new challenges for their own business.