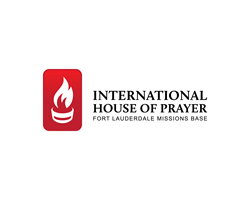 FORT LAUDERDALE, FL (PRWEB) July 30, 2014
International House of Prayer (IHOP) Fort Lauderdale Missions Base is joining with
OneHope to officially dedicate the Every Nation Prayer Room in Pompano Beach, FL, a suburb of Fort Lauderdale.
Every Nation Prayer Room—From Every Nation, For Every Nation—is holding an official dedication service in the Sao Paulo Conference Room located in the Forum Building at 600 SW 3rd Street in Pompano Beach at 10 a.m. on Aug. 1. The prayer room is open every day from 6 a.m. to 8 p.m.
"We're inviting community leaders and intercessors to join with us in officially dedicating the Every Nation Prayer Room," says Jennifer LeClaire, executive director of IHOP Fort Lauderdale, news editor at Charisma magazine and author of a number of books on prayer topics. "The Every Nation Prayer Room hosts day and night prayer that will allow God to move mightily in this city, in this nation, and in every nation."
The Every Nation Prayer Room is seeking volunteer intercessors to staff the prayer room, as well as musicians for live worship sets. IHOP is holding monthly orientation meetings for those who want to get involved in the prayer room at any level. With the appropriate participation, the prayer room will open 24/7 and continue lifting up the needs of the city, the nation, and every nation.
About IHOP Fort Lauderdale
IHOP-Fort Lauderdale is community of believers committed first to pursuing intimacy with God. Our prophetic mandate is to establish a night and day house of prayer in the Fort Lauderdale MSA. At IHOP–Fort Lauderdale, we are committed to prayer, fasting, and the Great Commission. As forerunners, we have keen understanding of the end-times and an eternal mindset—and both fuel our urgency to reach the lost even as we cry out for revival in South Florida. And as a missions base, our goal is to equip believers for the work of the ministry in this eleventh hour.
About One Hope
OneHope is an international ministry that is changing lives by sharing Scripture with children and youth around the world. Our name, OneHope, reflects our desire to present the Living Word of God in an engaging way to children and youth. Jesus Christ is the one and only hope for eternity — and when we present Him to the next generation lives are transformed. Founded in 1987 by missionary Bob Hoskins and now led by his son Rob Hoskins, OneHope has a plan to reach every young person, in every nation, with a relevant Gospel message by the year 2030.