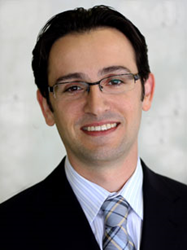 Uterine fibroids are quite common in women, but they are usually caught before growing to such a massive size.
Beverly Hills, CA (PRWEB) July 29, 2014
According to an article in the Daily Mail, the world's largest uterine fibroid was recently removed from a 52 year old woman in India. The surgery took over 3 hours. The woman, identified only as Latha, reportedly had no idea that she had such a large tumor growing inside her. She had been experiencing fatigue and breathlessness for years, but did not connect it to a possible tumor. The doctors at Kumaran Hospital in Chennai only discovered the massive uterine fibroid after Latha was admitted for heavy bleeding.
"Uterine fibroids are quite common in women, but they are usually caught before growing to such a massive size," said Dr. Peyman Banooni, director of the Surgical Gynecology Center of Excellence, a division of La Peer Health Systems in Los Angeles. "It's wonderful that the doctors at Kumaran Hospital were able to remove it so effectively."
Uterine fibroids affect twenty to eighty percent of all women in their lifetimes. While uterine fibroids are benign, when they grow to a large enough size they may cause problems such as excessive menstrual bleeding, pain, and discomfort. In some cases the uterus itself may become distorted, and the uterine fibroid may affect a woman's ability to become pregnant.
"While smaller uterine fibroids may cause no symptoms and require no treatment, larger ones may result in a range of unpleasant symptoms," said leading gynecologist at the Surgical Gynecology Center of Excellence, Dr. Tristan Bickman. "When a fibroid is negatively affecting the body, it is important to have it removed. There are a variety of treatment options available, depending on each individual case."
Treatment options for uterine fibroids include hysteroscopy and MyoSure. Hysteroscopy is a minimally invasive surgical procedure that uses a hysteroscope to allow the surgeon to pinpoint the precise location of the uterine fibroid and remove it vaginally. MyoSure is a noninvasive treatment for the gentle removal of small uterine fibroids or polyps.
"If a woman is experiencing symptoms such as excessive menstrual bleeding or pain near the uterus, it's vital to see an experienced gynecologist right away," said Dr. Banooni. "A watermelon-sized fibroid such as Latha's is extremely rare, but it provides an example of what could happen if a uterine fibroid is left to grow untreated. If a woman suspects she may have a uterine fibroid or any other gynecological problem, she should see a gynecologist immediately."
If you are interested in learning more about the Surgical Gynecology Center of Excellence and its suite of services, please contact (888) 374-0367 or visit their website at http://gynecologysurgerymd.com.
La Peer Health Systems is an outpatient surgery center in Beverly Hills, founded by doctors and focused on providing excellent patient care alongside the most cutting-edge medical treatments available. With 50 world-renowned physicians in 14 specialties, comprehensive medical treatment is offered that takes patients from consultation to diagnosis, treatment, surgery, and ultimately aftercare. The 14 medical departments include orthopedics & sports medicine, gastroenterology, head & neck surgery, colorectal & general surgery, podiatry, ophthalmology, pain management, plastics & reconstructive surgery, gynecology, spine surgery, interventional cardiology, bariatric surgery, thoracic surgery, and anesthesiology. Unlike large hospitals, La Peer's unique structure offers extremely personal care in a safe and controlled environment. To learn more about La Peer Health Systems, visit http://www.lapeerhealth.com.