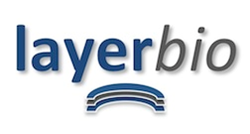 Securing this first round of seed funding will enable important progress on our first ophthalmology product.
Arlington, MA (PRWEB) July 30, 2014
LayerBio, Inc., an MIT spinoff developing novel drug delivery products, announces completion of its first round of seed financing from friends and family investors. Proceeds from this round will enable preliminary efforts to develop a novel sustained-release product for ophthalmology.
"We are grateful for the support of our investors and their commitment to this important work," said Dr. Ken Mandell, Founder and CEO of LayerBio. "Ophthalmology is one of many areas in which innovations in drug delivery have already and will continue to elevate the standard-of-care and improve outcomes for patients."
"By delivering continuous, around-the-clock coverage with vital medications, sustained-release products have the potential to ensure compliance and prevent loss of vision," continued Dr. Mandell.
LayerBio is developing sustained-release ophthalmology products for indications such as post-operative inflammation, treatment of eye infections, glaucoma and diseases of the retina. Based on layer-by-layer technology developed at MIT in the lab of co-founder Dr. Paula Hammond, LayerBio's platform is broadly compatible with a variety of classes of drugs, including small molecules, proteins and nucleic acids and is applicable to a variety of biomaterials and complex geometric surfaces, including intraocular lenses, sutures, wound dressings and nanoparticles.
"It is the flexibility and versatility of our platform that makes this such an exciting technology for drug delivery," said Aleks White, Director of Technology Development at LayerBio.