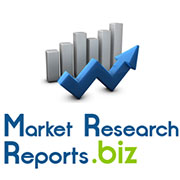 Global Homeland Security Market
Albany, NY (PRWEB) July 29, 2014
The demand for homeland security equipment is anticipated to be driven by internal security threats such as terrorism, illegal border infiltration, piracy, drug trafficking, cyber espionage and critical infrastructure security among several others. Cumulatively, the global market is expected to value US$2595 billion during the forecast period. The market is expected to be dominated by Asia Pacific, followed by North America and Europe. The Asia Pacific region accounts for the highest expenditure in the homeland security sector as emerging economies such as India and China execute extensive modernization programs for their respective police forces and other security infrastructure which were neglected in the past few decades.
Browse full report at http://www.marketresearchreports.biz/analysis/147761.
One of the primary functions of the homeland security initiatives taken by the various countries includes protection against terrorist activities, minimizing the damage and recovering quickly from attacks. Currently, the major driver of the global homeland security market is the rise in terrorist activities across the world. The wars against Afghanistan and Iraq have increased the threat of terrorist attacks against countries all across the world including the US, the UK, Israel, India, Pakistan and Indonesia. Moreover, recent years have witnessed advancement in technologies used by terrorists and this has fueled research and development activities by various countries in an endeavor to develop effective and advanced counter measures.
We can provide sample pages for the better understanding of this report. Request sample of this report, kindly visit at http://www.marketresearchreports.biz/sample/sample/147761.
The Global Homeland Security Market provides detailed analysis of the current industry size and growth expectations 2022, including highlights of key growth stimulators. It also benchmarks the industry against key global markets and provides detailed understanding of emerging opportunities in specific areas.
The report provides detailed analysis of the market for homeland security equipment outlook 2022, including the factors that influence why countries are investing or cutting expenditure in this segment. It provides detailed expectations of growth rates and projected total expenditure.
Science Applications International Corporation (SAIC), Saab, CACI, Northrop Grumman, ITT Exelis, Raytheon, BAE Systems, L-3 Communications, CSC, Smiths Detection, EADS, Thales, Elbit Systems, Lockheed Martin, General Dynamics
The growing number of terrorist attacks, threat of plane hijackings, corporate security and identity theft are all factors that have resulted in the growth of biometrics as an essential security measure. The major drivers of biometrics technologies are the large scale government ID and security programs which are needed to facilitate mass surveillance and access control management. These technologies, which are gradually replacing conventional methods of identification and security checking, are being increasingly used in various civil and commercial applications including point of sale, ATMs and border security.
View all reports in Defense and Security at http://www.marketresearchreports.biz/category/139.
Key Market Issues
While the global homeland security market is definitely an attractive and lucrative one, the sheer scale of funding required to effectively implement the new technologies presents an obstacle for market growth. This especially holds true in light of planned defense budget cuts announced by various countries globally and especially by European countries. High costs have led to many governments redirecting their budgets towards more manpower-intensive solutions or towards relatively commoditized and cost-effective systems.
The global homeland security market is currently fragmented with many companies offering single products and solutions. With companies increasingly looking at offering a portfolio of security options under one roof, the market is expected to witness a phase of significant consolidation. Recently, the concept of homeland security has evolved with the diversity and complexity of security and defense needs. This has resulted in companies becoming aware of the need to solve multiple needs through further RandD of existing products and by adding new technology to their portfolios through partnerships and MandAs.
Countries across the world are increasingly adopting cloud computing in an effort to develop effective defenses against cyber attacks. The cloud computing model is advantageous in preventing cyber crimes because it consolidates the entire IT infrastructure into one manageable platform. It also further possesses the capability to address not only the issues pertaining to high cost incurred on memory and storage but also the costs involved in capital infrastructure and labor.
While a significant amount of money is being spent by countries worldwide to secure their IT security systems, there is a considerable lack of cyber security experts to implement the plans being laid out by the governments. Since this sector is in its nascent stage of development, the existing training and education programs are thought to be limited in scope and therefore not adequate to equip people with the necessary skills to implement a comprehensive cyber security plan.
Related Reports
Ammunition (Defense, Homeland Security And Others) Market - Global Industry Analysis, Size, Share, Growth, Trends, and Forecast, 2013 - 2019
Ammunition market is gaining importance due to the rising number of armed conflicts. At present, it is largely being used for homeland security and sporting purposes. Emergence of modernization programs and increase in spending by Russia, Middle East & Asian countries are the major factors contributing to the growth of this market.
This market has been segmented on the basis of types, products, applications and geography. The report comprises Porter's five forces analysis and market dynamics of ammunition market. In addition, it includes the value chain analysis which helps to identify the market players along with their suitable roles which helps manufacturers to create the greatest possible value for customers. We have also included trends and future outlook that would have an impact on its demand. The market attractiveness analysis in the report highlights emerging ammunition products in this market.
View full report with complete TOC at http://www.marketresearchreports.biz/analysis/169562.
First Responder, Border Patrol, Homeland Security, Law Enforcement, and Security Robots: Market Shares, Strategies, and Forecasts, Worldwide To 2018
The iRobot 210 Negotiator is a surveillance robot for public safety professionals is illustrative of devices that are likely to proliferate to every law enforcement agency worldwide. The iRobot 210 Negotiator performs basic reconnaissance. The robot increases situational awareness in dangerous scenarios. Instead of going into a dangerous situation and getting shot, it is better to send in a robot.
First Responder Type Robot markets at $440.4 million in 2011 are anticipated to reach $1.6 billion by 2018 as next generation robots are introduced to manage situational response to community threats. Robots will see increasing use in protecting borders.
View full report with complete TOC at http://www.marketresearchreports.biz/analysis/108721.
About Us
Marketresearchreports.biz is the most comprehensive collection of market research reports. Marketresearchreports.biz services are especially designed to save time and money of our clients. We are a one stop solution for all your research needs, our main offerings are syndicated research reports, custom research, subscription access and consulting services. We serve all sizes and types of companies spanning across various industries.
View blog at https://marketrelease.wordpress.com/.
Browse more market research articles at http://www.linkedin.com/today/author/173774513.