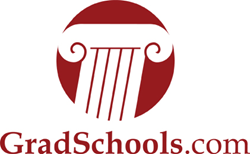 As a female leader of a university, I feel a greater responsibility to ensure that more women are coming to the university, and the girls in the community succeed in their education, from primary to secondary school.--Dr. Margee Ensign, President, AUN
Hoboken, NJ (PRWEB) July 30, 2014
In the article "Celebrating Women in Higher Education" GradSchools.com takes a moment to recognize some of great women who are breaking through the glass ceiling in higher educational leadership, and thank them for the example they set for all aspiring female academics and professionals.
In this article, women working in academia share how the experience of working at an institution that employs females in leadership roles has inspired, motivated, and empowered them to become successful in their professional endeavors.
Then the reader gets to learn firsthand what it is like to be a female leader in higher education from the leaders themselves. The article features information about the accomplishments and leadership philosophies' of Dr. Margee Ensign, the first female president of the American University of Nigeria; Elizabeth Marcuse, the President of Laboratory Institute of Merchandising; Dr. Nada Anid, the first female dean of New York Institute of Technology's School of Engineering and Computing Sciences; and Christine Brooks, an associate professor and chair of the on-campus Master of Arts and doctor of philosophy programs (Ph.D.) in transpersonal psychology at Sophia University.
With almost 67,000 programs listed in its free directory, GradSchools.com is the leading online resource for graduate school research. You can use this site to find your ideal program by searching by subject, location and even school. Try targeting your search even more by going to sections designed specifically for MBA and business programs, international programs, and online programs.