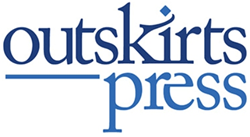 Outskirts Press, the leading self-publishing and book marketing services provider, is now helping independent authors jump-start selling on the popular Google Books platform used by millions worldwide.
Denver, CO (PRWEB) July 29, 2014
The Google Books Preview submission option from Outskirts Press helps authors get their books onto Google Books, making them more discoverable via the Google search engine – complete with a book cover, an enticing book sample for readers to browse and convenient links for buyers to purchase a copy through the major online retailers.
Google Books' online store offers consumers an unbeatable search engine that reliably leads shoppers straight to their product of choice in the Google Books bookstore. That means self-publishing authors have a terrific opportunity to get their books in front of Google Books consumers in a huge marketplace that's incredibly efficient at targeting the right shoppers.
With the Google Books Preview submission option from Outskirts Press, authors can quickly get a tantalizing sample of their books in front of millions of readers browsing for books on Google. The sales potential that lies in this type of exposure is staggering.
There are several benefits to the Google Books Preview Program that all contribute to a vastly greater opportunity to sell:

Instant visibility. The Google Books Preview Program gives every author the power to lets readers all over the world discover his or her book and preview a portion of it.
Easy discoverability. Google scans and indexes the text of an entire book for its search engine. That means there are more words and phrases tied to that book that could lead curious readers straight to it.
Readers get a sneak peek. When prospective book buyers find a book on Google Books, they're automatically given access to a limited preview of the book to further entice them to buy.
Links to make buying easy. A series of links within the Google Books listing leads readers straight to major online book retailers, where they can purchase quickly and conveniently.
The Google Books Preview Program is an inexpensive and extremely effective way to get a book before a sizable audience of avid readers. For full details about Outskirts Press' Google Books Preview submission option, visit http://outskirtspress.com/options/6924_google_books_preview_program_submission.html.
About Outskirts Press, Inc.: Outskirts Press offers full-service, custom self-publishing and book marketing services for authors seeking a cost-effective, fast, and flexible way to publish and distribute their books worldwide while retaining all their rights and full creative control. Available for authors globally at http://www.outskirtspress.com and located on the outskirts of Denver, Colorado, Outskirts Press, Inc. represents the future of book publishing, today.
# # #
Outskirts Press, Inc., 10940 S. Parker Rd - 515, Parker, Colorado 80134
http://outskirtspress.com 1-888-OP-BOOKS