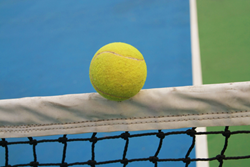 U.S. Open tennis championship ticket prices tend to increase as the event draws near. With so many star players set to participate, 2014 is shaping up to be no different, It is best to order early for choice seat locations and matches
Riverdale, NJ (PRWEB) August 01, 2014
Tennis enthusiasts who want to watch the 2014 U.S. Open Tennis Championships in person can do so by purchasing tickets at SelectATicket.com. A nationally recognized leader in the secondary ticket market, New Jersey based SelectATicket.com has been selling U.S. Open Tennis tickets for 36 years.
The U.S. Open is one of the premiere tennis tournaments of the year and has been in existence since 1881. It takes place in New York City at the end of August and continues through the beginning of September each year. The main venue for the tournament is the USTA (United States Tennis Association) Billie Jean King National Tennis Center in Flushing, Queens and the biggest matches take place at Arthur Ashe Stadium. The U.S. open captures the tennis world's focus for a full two weeks every year and fans from all over the world attend this Grand Slam Tennis event.
This championship has a lengthy and storied past for tennis lovers. Many tennis legends have graced the courts of the U.S. Open. These superstars both past and present include Serena Williams, Rafael Nadal, Roger Federer, Pete Sampras, John McEnroe, Martina Navratilova and Chris Evert. Some of the acclaimed tennis pros who are scheduled to compete in the 2014 U.S. Open are Novak Djokovic, Rafael Nadal, John Isner and Serena Williams.
"U.S. Open tennis championship tickets are among the top selling tickets each summer and prices tend to increase as the event draws near. With so many star players set to participate, 2014 is shaping up to be no different, It is best to order early for choice seat locations and matches," says Mark Gibbons of SelectATicket.com.
About SelectATicket.com
Selectaticket.com has been providing fantastic experiences and memories with the right tickets at the right price for clients for more than 3 decades. They make ticket buying easy and affordable, as documented by their collection of satisfied customer testimonials. Select-A-Ticket's store is open 7 days a week and tickets may always be purchased through the website at any time, day or night.