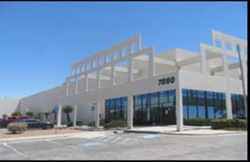 Los Angeles, California (PRWEB) July 31, 2014
Hackman Capital Partners, LLC, confirmed this week the purchase of two state-of-the-art facilities formerly owned by a Hoover, Inc. affiliate. The acquisition includes a plastic injection molding and CNC tool making facility in El Paso, Texas and a manufacturing building in Juarez, Mexico. The real estate and equipment investment firm partnered with Industrial Assets, Inc. and Maynards Industries, both equipment auctioneers, to purchase the assets in a bulk transaction.
The real estate consists of a 423,435 square foot building in El Paso and a 274,295 square foot building in Juarez, just minutes from the border. The transaction also included equipment assets which are located in El Paso and consist of complete injection molding machines and assembly component lines used for a wide variety of industries in addition to ancillary tools and equipment.
"This acquisition is aligned with our firm's concentration on purchasing complete facilities through bulk transactions," said Michael Hackman, Founder and Chief Executive Officer of Hackman Capital Partners. "Bidding on both real estate and equipment in a single transaction has, and continues to provide, an advantage for us."
Both facilities offer modern amenities, heavy power, crane capacity and warehousing. Hackman Capital expects the facilities to be sold to either an end-user or an investor; however, El Paso has the potential to be leased then sold, with or without the equipment assets.
Juarez, Mexico has the largest industrial real estate market along the Mexican border and has been home to major manufacturing companies from around the world, with a strong presence of automotive, medical, appliance and electronics companies. "We believe companies are looking for a cross border presence and believe that Juarez and El Paso will continue to be important parts of North America's manufacturing sector due to competitive labor costs, transportation infrastructure and access to large consumer markets," said Hackman.
###
About Hackman Capital Partners, LLC
Founded in 1986 and headquartered in Los Angeles, Hackman Capital Partners is a privately held, asset-based investment firm that focuses on the acquisition of industrial real estate and the purchase and sale of industrial equipment. Through its affiliated entities, the firm currently owns more than 270 facilities throughout the United States, totaling approximately 25 million square feet and more than 20,000 acres of developable land. Hackman Capital Partners also has conducted hundreds of equipment acquisitions, dispositions, and liquidations on four continents. With more than 27 years of experience in acquisitions, redevelopment, and asset management, Hackman Capital Partners is known across marketplaces for its ability to successfully navigate complex transactions and financial restructurings involving real estate and equipment. For more information, visit http://www.hackmancapital.com.
About Industrial Assets, Inc., a.k.a. BidItUp Auctions Worldwide, Inc.
Founded in 1991 and headquartered in Los Angeles, BidItUp is a privately held, international asset-based investment, liquidation and auction firm which focuses on the acquisition and redisposition of industrial real estate and manufacturing assets of all types. The firm employees more than 50 people nationwide and acts as a principal in its transactions of buying and selling distressed assets across the globe. For more information, visit http://www.biditup.com.
About Maynards
Founded in 1902, Maynards specializes in auctions, liquidation sales and the appraisal of industrial equipment and commercial/retail inventories. With offices throughout the United States, Canada, Europe, China and Japan, they regularly perform asset sales and appraisals around the world in a wide range of industries. Maynards has the expertise and resources to simultaneously manage multiple multimillion-dollar projects. The firm handles machinery sales in all areas of heavy industry, including automotive manufacturing, plastics, semiconductor, metalworking, pulp & paper, sawmill, mining, printing and woodworking. For more information, visit http://www.maynards.com.
Media Contact:
Romy Edwards for Hackman Capital Partners
redwards(at)hackmancapital(dot)com
310-943-8718