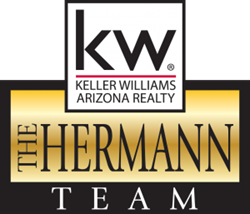 Troon offers two of the best golf courses in the US with homes that are pristine with gorgeous views!
Scottsdale, Arizona (PRWEB) July 30, 2014
The Hermann Team, a top Scottsdale luxury real estate firm with Keller Williams, is now offering comprehensive inline listings for Troon Golf real estate homes. The listings in Troon provide luxury golf homes that meet the price point and amenities of any potential buyer. Call (480) 725-9853 for more information on Troon golf homes.
The location of Troon in North Scottsdale is close to many first class restaurants, upscale shopping and plenty of medical/dental offices when necessary. The setting has beautiful landscapes in every direction with unparalleled golf courses that are continuously ranked among the top in the country by leading golf magazines.
Scottsdale has first class shopping along with enough great restaurants to eat at a new one every night for months. There are art galleries, museums, theaters and professional sports of all varieties as well.
The Troon homes for sale in Scottsdale AZ are online with extensive pictures, maps and price information. There are plenty of listings for all price points. The Hermann Team also has online listings for over 35 additional Scottsdale golf communities.
With decades of combined experience, The Hermann Team has been exceptionally successful at helping people find their dream Scottsdale luxury homes. The key is in listening to client desires and matching the community and home features to that "check list."
There are property listings for luxury communities such as Whisper Rock, Mirabel, Grayhawk, Estancia, Desert Mountain and many more. For more information and assistance with finding a dream home for sale in Scottsdale AZ, call (480) 725-9853.