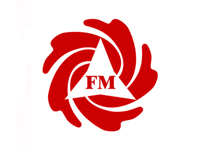 Zhengzhou, China (PRWEB) July 30, 2014
With more and more abrasives companies joining in iAbrasive to develop abrasives foreign trade online, Shanghai Fermi Abrasives Co., Ltd. followed the trend. On July 29th, 2014, iAbrasive is pleased to reveal that Fermi has become officially a Verified Member of iAbrasive.com.
According to iAbrasive, Shanghai Fermi Abrasives Co., Ltd. is an authorized distributor of German VSM and America 3M grinding products. The company has standard coated abrasives factory and its abrasives process and service have passed ISO9001:2008 quality control system. Its product ranges from sand belt, sand disc to flap wheel which are widely used in all kinds of metal surface grinding process.
Joining in iAbrasive means that the company's information has been testified and thus is believable. There are more chances for the company to display its products to attract buyers' attention; iAbrasive will continue to provide opportunities for abrasives companies to do foreign trade.
For more information, please visit the official site of iAbrasive: http://www.iabrasive.com/.